India's largest Apple store to open in Mumbai's Lower Parel tomorrow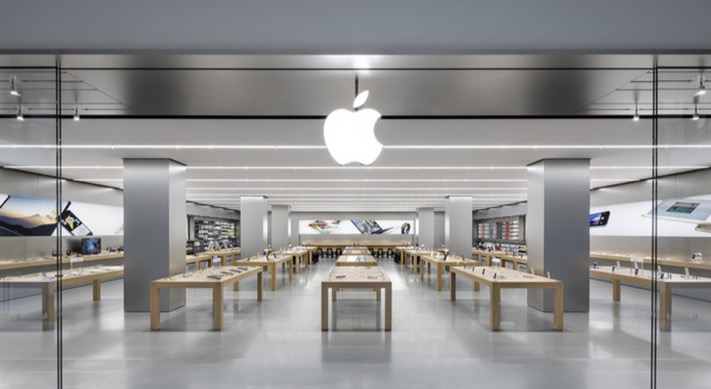 Apple's largest franchise-run outlet in the country is set to open in Mumbai's Lower Parel on Friday, August 2.
According to a report in The Economic Times, the Flagship Apple Premium Reseller (FAPR) store will occupy two floors at the High Street Phoenix Mall in Lower Parel and will showcase Apple's entire range available in India.
"This is the largest Apple flagship store in India," Sutinder Singh, founder of Aptronix, that is operating the store, told the daily.
The company runs more than 30 Apple franchisee outlets in various cities and plans to offer the "best Apple experience in India" with its latest addition.
The store will also sell third-party products like Apple accessories and health and fitness products, Singh said.
Earlier this year, the tech giant had hinted at plans of opening several large outlets, close to 5,000 sq.ft in size, in Delhi, NCR, and Mumbai. Each store would be three times the size of a regular franchise outlet, which is typically in the range of 1,500 sq.ft.
The Cupertino tech giant currently sells devices in India exclusively through premium resellers operating on a franchise model.
Although it has been keen on opening its own stores since quite some time, to leverage on one of the world's biggest smartphone markets, it's been unable to do so as India mandates that 30 percent of good sold in such stores to be locally sourced.
However, in the latest budget, Finance Minister Nirmala Sitharaman announced relaxation of laws concerning single-brand stores which get in over USD 200 million foreign direct investment, which could pave way for Apple-owned stores in the country.
Apple has been facing a slowdown in sales and revenue since the last few quarters.
In the most recent quarter ending June 2019, it posted a revenue of USD 53.8 billion and net quarterly profit of USD 10.0 billion. While its revenue grew by around USD 500 million compared to the same quarter last year, it's profits declined by USD 1.5 billion.