Journalists' guild boycotts Kangana after spat with journo, seeks public apology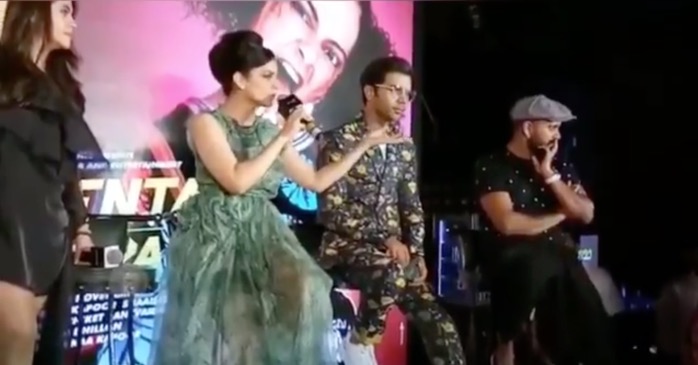 The Entertainment Journalists' Guild of India (EJGI) has decided to 'boycott' Kangana Ranaut until the actor issues a public apology for the ugly spat with a journalist on July 7.
The angry exchange took place late on Sunday during the song launch of the upcoming film "Judgementall Hai Kya", in the presence of producer Ekta Kapoor and actor Rajkummar Rao. The film is set to release on July 26.
The members alleged that the national award-winning actress lashed out at PTI journalist Justin Rao even before he could complete his question on the pretext that he was running a "smear campaign" against her.
HUGE RESPECT for @ektaravikapoor for not stopping the journalist for bringing out the warped attitude of Kangana Ranaut who, as we can see, is intimidating him cause she can. The journalist goes on to tell Kangana she's lying on all accounts about whatever she's claiming. pic.twitter.com/ejYxhec3NA

— Zainab Sikander (@zainabsikander) July 8, 2019
Ranaut had also accused Rao of writing negatively about her film "Manikarnika", a claim that the journo calmly denied.
The members have now sent a letter to Ekta, where Kangana's behaviour has been termed as "un-called for"
"We, the members of Entertainment Journalists' Guild of India, demand a written public statement from you, Balaji Films and Ms Ranaut, condemning the incident and in particular Ms Ranaut's behaviour. We as a guild, collectively decided to boycott Ms Ranaut and give any media coverage," the letter reads.
"Rest assured, we will not let this matter affect 'Judementall Hai Kya' in any manner and will be supportive of your film and other cast members, barring Ms Ranaut."
The Entertainment Journalists' Guild, incidentally, was only formed in light of the incident that happened with the reporter and is yet to be registered.
The body will safeguard the interests of our fraternity and address issues that entertainment journalists face on a daily basis be it with actors, producers or publicist, Guild member was quoted as saying.
Meanwhile, Kangana's sister Rangoli Chandel has said that the actor will not apologise. "I promise one thing that there will be no apology from Kangana," she tweeted.