Reduced BEST fares applicable from today, now pay just Rs 5 to travel upto 5 km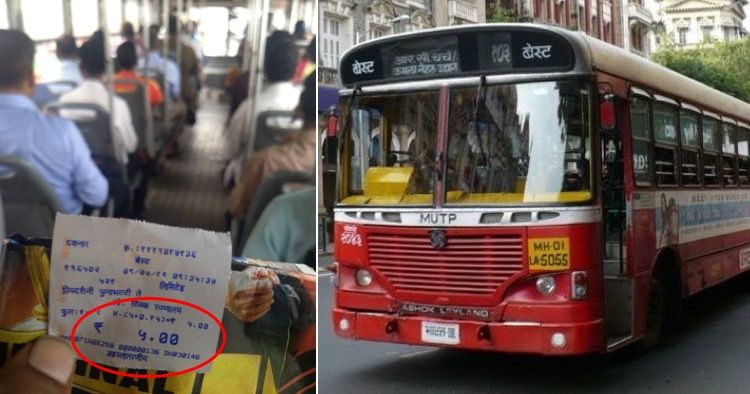 The reduced fares for Brihanmumbai Electricity Supply and Transport (BEST) buses, under which commuters will have to pay just Rs 5 for travelling a distance of up to 5 km, came into effect on Tuesday.
The fare restructuring proposed by the BEST committee for the city's public buses was approved by Mumbai Metropolitan Region Transport Authority (MMRTA) last week, after which the undertaking began work on implementing the new fares.
A government resolution to lower the fares was issued by the state government last night and BEST administration implemented the same from today.
Under the new pricing structure, only four pricing slabs will exist: 0-5 km, 5-10 km, 10-15 km, and over 15 km.
The rates for the minimum non-AC bus fare has been reduced from Rs 8 to Rs 5 for the first five kilometres, while maximum fare for this class has been capped at Rs 20, making BEST among the cheapest modes of public transport in the country.
The minimum AC bus fare has been brought down from Rs 20 to Rs 6 and maximum fare has been kept at Rs 25.
As a result, the fare slab for non-AC (regular) buses will be Rs 5, 10, 15 and Rs 20, while a commute in the AC buses will cost Rs 6, 13, 19 and Rs 25.
With a fleet of 3,337 buses, BEST operates 483 routes in Mumbai, Thane, and Navi Mumbai. However, it incurs a loss of Rs 2 crore per day of operation.
With the new pricing, it plans to boost income and ridership, which has fallen from 45 lakh a day to 27 lakh.
Meanwhile, fares of Mumbai-Pune AC bus services Shivneri and Ashvamedh have also been cut by Rs 80 and Rs 120 each respectively. The revised fare for the premium bus services came into effect on Monday.