Kurla police arrest trio for stealing beer worth Rs 20 lakh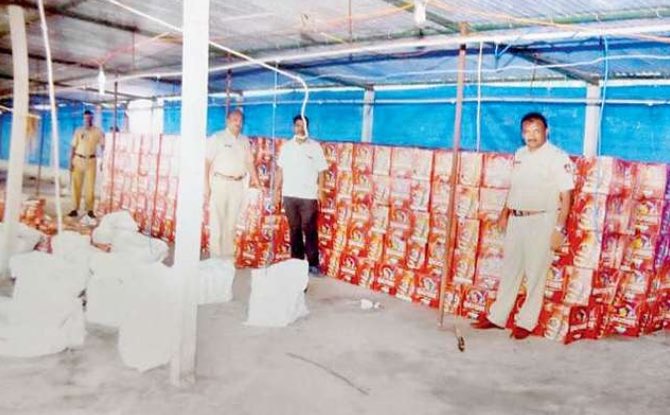 Kurla police arrested three men responsible for stealing a truck containing beer worth Rs 20 lakh, before they could sell any of it.
A Mankhurd-based liquor supplier, Omprakash Yadav, had bought 1,500 boxes (12 bottles each) of beer from Aurangabad on July 14 to sell them to a distributor in Mumbai. Since he had to supply few boxes in Kurla itself, he parked the truck in the vicinity and left for home.
When he returned the next day, he was shocked to see his truck missing from the spot. Initially, he approached the traffic police as he thought the truck might have been towed away. However, after traffic police informed him that his truck was not towed, he filed a complaint with Kurla police.
The following week, Kurla police tried to locate the truck, but with no luck. Eventually, on July 22, they received a tip-off that the truck had been taken to Sinnar, Nashik.
A team immediately rushed to Nashik and managed to recover 1,330 boxes of liquor.
While investigating, cops came across a local vendor who had promised to purchase the boxes from the trio at Rs 850/box. Since he had not made any payment till now, officials took his help and laid a trap. The vendor was then asked to call the accused to visit and collect the payment.
The accused, Laxmikant Singh (32), arrived at the vendor's shop, where he was arrested. During interrogation, he also disclosed the details of his accomplices – Amol Salve (30) and Anand Nadukar (31). The other two were arrested from Nehru Nagar in Kurla East.
As for the remaining boxes, Singh said that the trio had abandoned them in Ahmednagar. A team was sent to recover the remaining 170 boxes as well.
The trio have been booked under section 379 (theft) of the IPC and remanded in police custody.