Leopard enters residential area in Mulund, attacks 6 before being rescued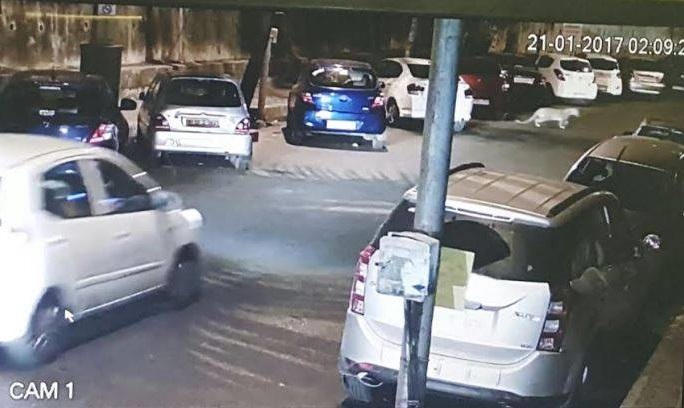 At least six persons were injured on Saturday morning in an attack by a leopard, which entered a residential area in Nanipada in Mulund East. The leopard was spotted at 7.15 am in Nanipada, which is surrounded by hills and forest.
It attacked and injured six persons within a short span, following which a team of police and forest officials was rushed to the area.
All six victims were rushed to a nearby government hospital for treatment. However, four with grievous injuries were later shifted to Sion Hospital. Four injured were identified as Balaji Kamte (40), Krishna Pillai (40), Savita Kute (30) and Ganesh Pujari (45).
"Police and forest teams are on the spot, the area was cordoned off and efforts to catch the leopard are on," said Deputy Commissioner of Police, Zone-VII, Akhilesh Singh.
Officials from the Sanjay Gandhi National Park, who were conducting the rescue operations since morning, managed to lay a trap and catch the feline just before noon.
Mumbai: At least six persons were injured today in an attack by a leopard, which entered a residential area in Nanipada in suburban Mulund pic.twitter.com/PhUhGBf7qR

— Sakal Times (@sakaltimes) January 13, 2018
Since leopards seldom approach humans proactively, officials are also trying to ascertain if anyone tried to approach the cat.
"Leopards usually come out at night in search of food. As far as humans are concerned, there is no threat unless they are unnecessarily provoked," Vaibhav Jain, a member of the Wildlife Conservation Society had said earlier.
Barely 24 hours ago, another leopard was spotted at Yashodham complex in Goregaon on Thursday. The big cat was captured on a CCTV installed at a housing society but left the area without any causing any mishap.
Back in December, a similar incident was reported from Andheri's Sher-e-Punjab Colony, where a leopard had entered an empty playschool in the morning. The cub did not attack any person and was rescued after almost 12 hours.
Incidentally, this was not even the first leopard sighting in Mulund. In January last year, residents of Redwood Society Garden had seen a leopard crossing the street during the wee hours of the night, although no incidents were reported.