LGBT community target Baba Ramdev with 'Babaji ka thulu no more banaoing ullu'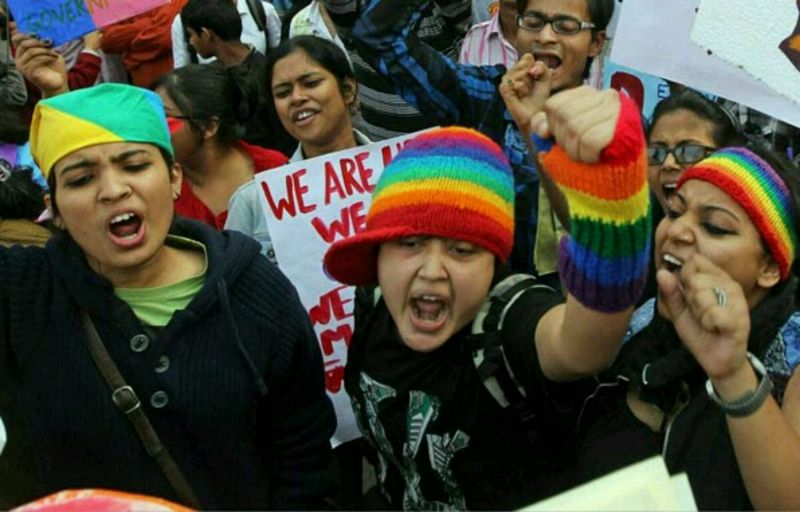 Local Press Co 5-point Snippet
1. On Tuesday evening, city's iconic Azad Maidan echoed the voices of the LGBT community who had come together on the occasion of International Day Against Homophobia and Transphobia (IDAHOT).
2. As a part of the programme, a protest was also carried out by the community, which targeted the 'so-called' doctors offering treatments to cure homosexuality and make money out of it.
3. Humsafar Trust, a city-based NGO working to promote LGBT rights, lead the awareness programme. A volunteer, while speaking to Mid-Day said, "There are many doctors both allopathic as well as ayurvedic, who claim that they can 'cure' LGBT people. There is a lot of exploitation and mental harassment that happens in the process. The time is apt to spread the message to the common man, that gay people are perfectly normal and do not need a cure."
4. The participants also distributed leaflets to people near CST and on the Azad Maidan Road while spreading the message that it is not homosexuality but homophobia that needs to be treated. A few documents by the Indian Psychiatric Society were also released which clearly cited that homosexuality is not an abnormality.
5. Also targeting yoga guru Baba Ramdev, who had once claimed that he will cure homosexuals if they come to his ashram, the LGBT community prepared slogans like 'Babaji ka thulu no more banaoing ullu', 'Na sharam na laaj, karta hai fraud ilaj' and 'Bech raha Patanjali phhel raha jhoot, jaan lo sare, ye nahi koi bimari.'