Mahim road caves in due to pipeline burst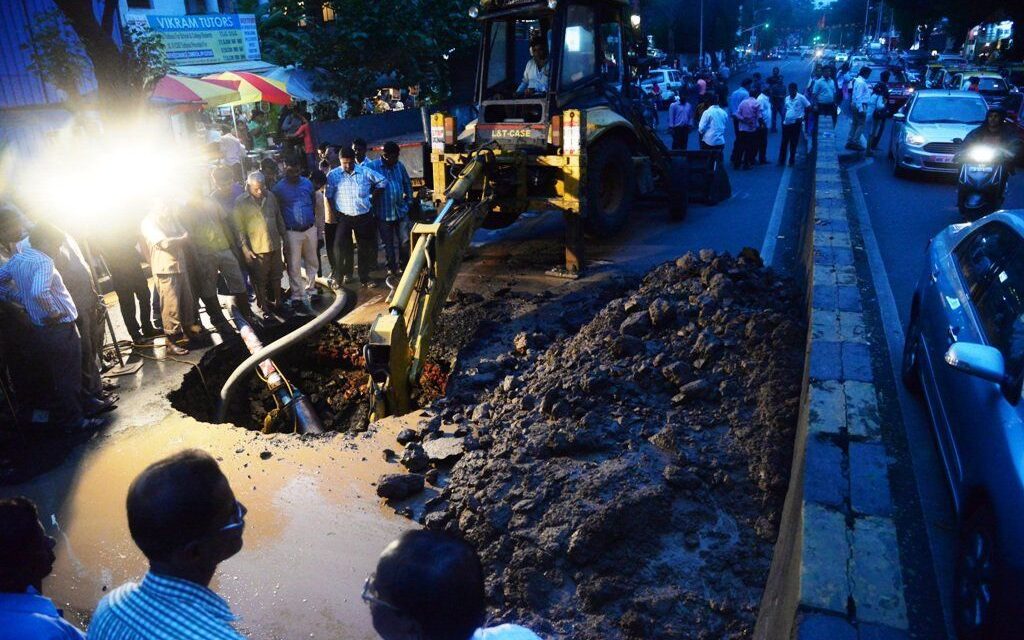 A pipeline burst led to a massive hole in the middle of Mahim's L.J road on Wednesday evening. The 57-inch Tansa pipeline runs under the road and plays a pivotal role in supplying water to Mumbai.
According to a nearby shopkeeper, "There was a leakage since the last 2-3 days, but it was not major. On Wednesday morning, the flow of water increased and the road started getting flooded. In the evening around 4-5 pm, when a bus went over it, the road caved in."
Although the bus was successful in crossing the road, the flow of water increased considerably after that. Following which, BMC and traffic officials were notified.
The BMC officials redirected the water supply and used a motor to pump the water to a nearby drain. Meanwhile, traffic was diverted to Cadell Road and the L.J road was shut to traffic.
By 11:30 pm, BMC officials had dug up a lot of ground, but were unable to locate the point of leakage.
The initial cave in was less than a foot in diameter. By evening the BMC had stretched it to 6-feet, but to no avail.
The road is expected to stay shut for another day while civic officials continue to work on fixing the pipeline. Later, once the pipeline is fixed, the contractor will work on remaking the stretch of road.