Mumbai's property prices may drop as builders face financial crisis: Report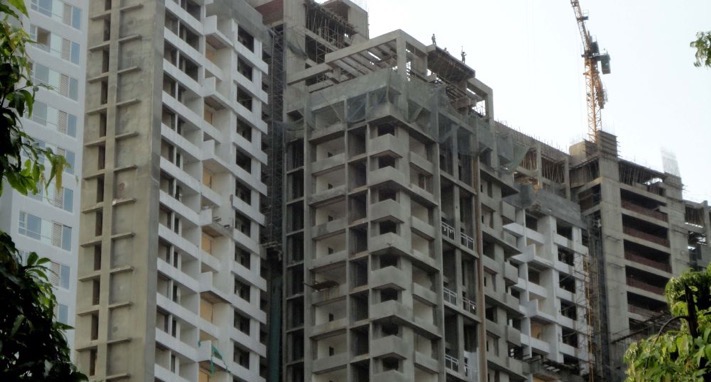 The price of residential properties in the city may drop significantly in the coming months amid the ongoing financial crisis plaguing real estate developers, a report has said.
According to a report by real estate research firm Liases Foras, builders may have to reduce the prices by a minimum of 10 percent due to lack of options.
"A majority of the funding avenues have dried up and builders continue to be saddled with huge debts. Today, builders need to almost double their current sales to stay afloat. For this, they will need to reduce the prices," said Pankaj Kapoor, CEO, Liases Foras.
At present, Mumbai Metropolitan Region (MMR) sees a sale of almost 70,000 units annually, of which 18,000 units are sold in Mumbai region.
Meanwhile, the unsold inventory has reached a staggering 2.80 lakh houses in MMR, of which 1.30 lakh are in Mumbai. As a result, the most feasible option for builders to raise cash is to clear existing inventory.
"It has now become a matter of survival for builders. We may see price cuts in the coming days," Ashok Mohanani, vice-president, National Real Estate Development Council (West), told Hindustan Times.
The prevailing financial condition is brought on by several factors including the IL&FS scam and introduction of the Real Estate Regulatory Authority (RERA), both of which have made it difficult for builders to raise funds without proper due diligence.
Further, out of the three major stakeholders in the real estate sector – government, financial institutions & builders – two are unlikely to budge and ease norms. As a result, the onus will fall on the builders to reduce prices.
"We are unlikely to see the easing of norms from the government and financial institutions. The burden will force builders to reduce the prices," said Kapoor.
Paras Gundecha, former president, Maharashtra Chambers of Housing Industry (MCHI) and CMD, Gundecha Group called the current scenario as the 'worst phase of his career'.
"Today, financial institutions are not even giving us sanctioned loans. How can we carry out ongoing projects without the funding? The government, which charges huge premium, needs to intervene or else we will never be able to complete our ongoing projects. Forget profit margins, even completing projects is not easy," he said.