Major fire erupts at chemical factory in Tarapur MIDC at Palghar, blasts heard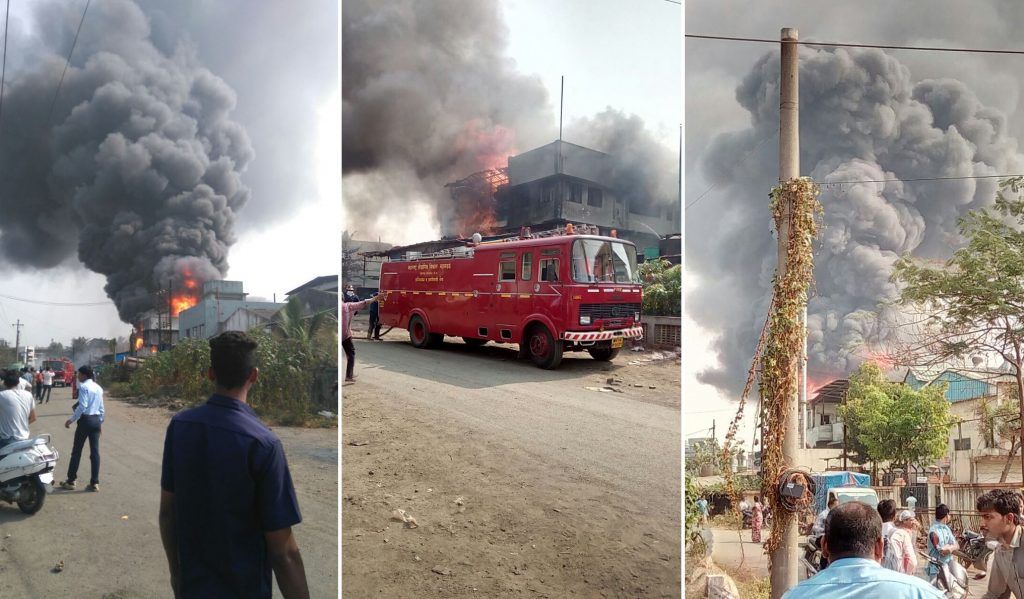 A major fire engulfed a chemical manufacturing unit located at Tarapur MIDC in Palghar District on Monday afternoon.
The incident took place around 1:30 pm at the manufacturing unit of Mohini Organics Pvt. Ltd. inside Tarapur MIDC, near Boisar in Palghar District.
The company manufactures Sorbitan Mono Oleate, which is used as an emulsifier for bulk and packaged explosives, from the Tarapur plant.
According to preliminary information, bystanders reported hearing multiple blasts following which a massive blaze engulfed the entire premises.
As of 3 pm, three fire engines are on the spot trying to control the fire. More are on the way.
So far, no casualties have been reported. However, they cannot be ruled out at this point.
The exact cause of fire or the blast is not known. More details are awaited.
Note: The report was added immediately after the incident. It will be updated as and when more information becomes available.