Man who used erasable ink to dupe 20 people caught by Borivali police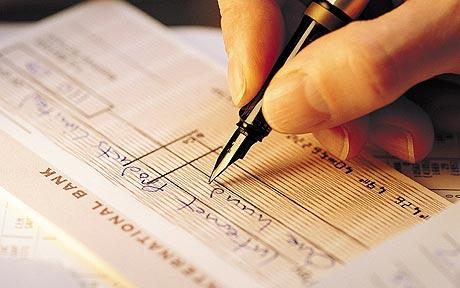 Local Press Co 5-point Snippet
1. The Kasturba Marg police in Borivali East have arrested a conman who cheated people posing an as insurance officer and claiming to help them collect amount on matured policies.
2. The accused, identified as Jigar Dhirajlal Karelia, would dig up information about people whose insurance policies had expired or fixed deposits matured. He would then contact them, posing as an officer for the insurance company or the bank, and offer to help them collect the money.
3. When the 31-year-old met his victims he took two cheques from them, a blank one and one for Rs 300, which he claimed was his fee. However, he made sure that he handed them his pen while signing the cheques. Given the pen he used contained erasable ink, Karelia would then tamper with the written amount and then withdraw the money.
4. A retired engineer from BARC, D K Gandhi, registered a complaint against Karelia for duping him of Rs 49000 earlier this March. Because the bank had asked Karelia to share his PAN details while withdrawing the amount, it helped the police identify him and later nab him.
5. Karelia confessed to cheating 20 people in the city and revealed that this was a nation-wide racket. A police official confirmed that Karelia was working as an agent for a man named Dhirendrakumar Baniram Singh, who is the mastermind behind the con. Now a team of officers have been sent to Hapur in Uttar Pradesh to nab Singh.