Massive fire breaks out in shop on Lamington Road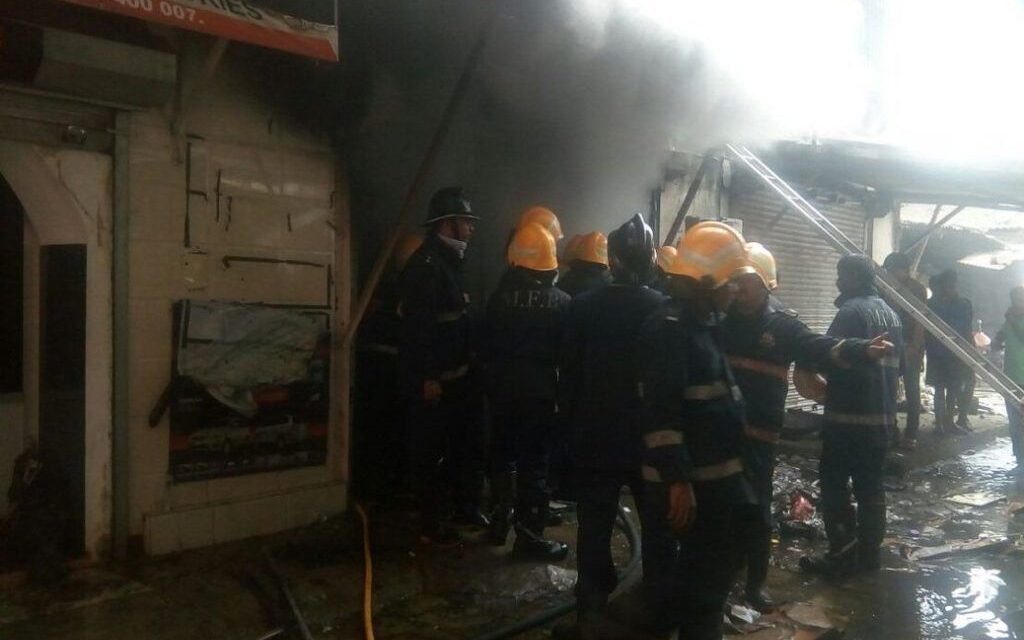 A massive fire engulfed a shop in Mumbai's Lamington Road area on Friday afternoon.
Around 1 pm on July 29, a shop located in Ghas Galli behind Apsara Cinema on Lamington Road was engulfed in fire. Within minutes, four fire engines were rushed to the spot.
The fire was doused around 3 pm and cooling operations are currently underway.
As of 5 pm, no casualties have been reported and the cause of fire is still unknown.
Lamington Road, officially Dr. Dadasaheb Bhadkamkar Marg was named after Lord Lamington, the Governor of Bombay between 1903 and 1907. The area, famous for its wholesale and retail market of electronics goods, is often referred to as the I.T hub of Mumbai.
The incident occurred a day after Maharashtra Chief Minister Devendra Fadnavis told the state assembly that 6,512 buildings across Mumbai and its suburbs will be subjected to fire audit by the Brihanmumbai Municipal Corporation (BMC).
Further details awaited.
Update (5:40 pm): An official from Grant Road police station confirmed that no casualties have been reported due to the incident.