Massive fire engulfs commercial building at Bandra's Linking Road, 8 fire tenders on spot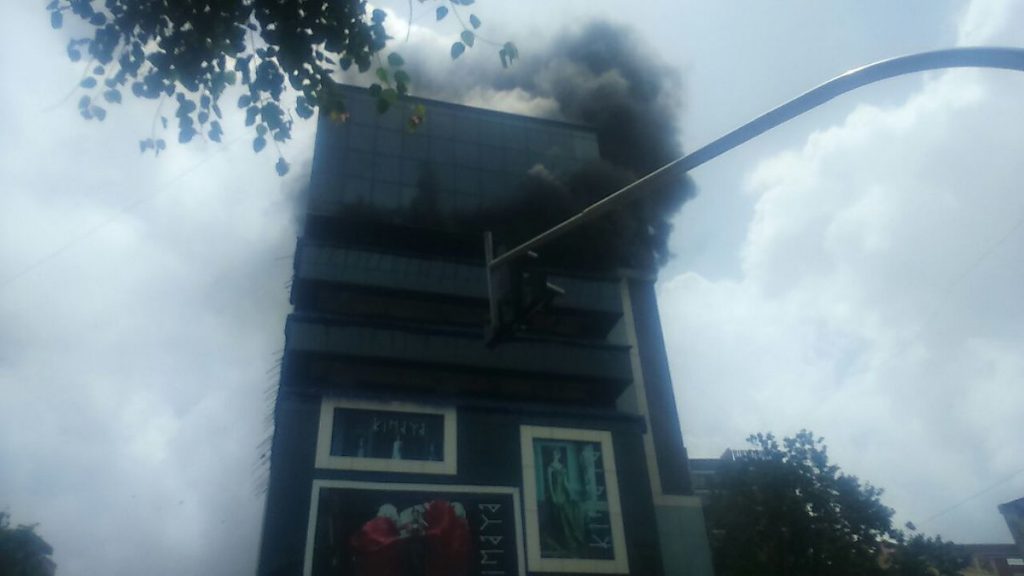 A massive fire was reported at a commercial building in Bandra's Linking Road area on Friday morning.
The incident occurred around 11:45 am, when the top floor of a commercial building opposite National College at Linking Road, Bandra (West) caught fire.
Fire department has been alerted and eight fire engines along with six water tankers have arrived at the spot. Fire fighting is currently underway.
As of 12:10 pm, the cause of fire is unknown and there is no update on casualties.
Further details are awaited.
Update (12:34 pm): The 11-storey building was given occupancy certificate a few months back. The building is not fully occupied at the moment.
Update (12:40 pm): Fire under control. No casualties reported till now.
Fire near National College pic.twitter.com/mTA3PCBD4m

— Arun Chipkar (@arun_chipkar) August 19, 2016
Note: This report was added immediately after the incident transpired. More details will be added as they become available.