Metro One ferries landmark 1 crore commuters in November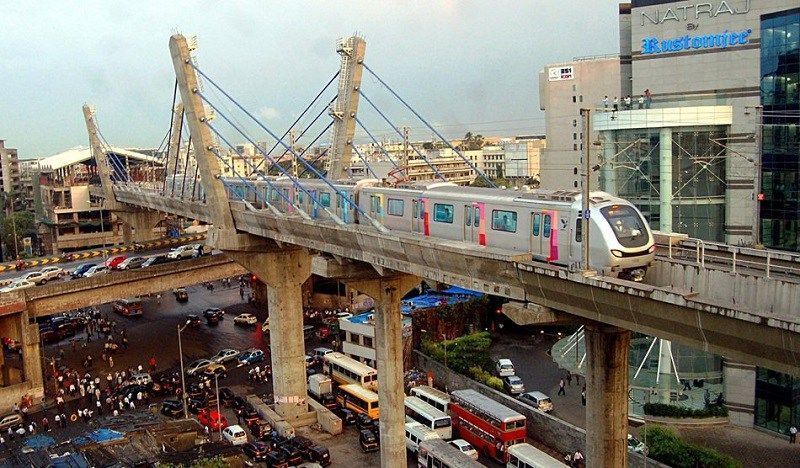 The city's first metro, Reliance Infrastructure's Mumbai Metro One, crossed a major landmark by ferrying over 1 crore commuters in the month of November 2017.
The company's official spokesperson shared details about the achievement yesterday.
"We operated 10,606 services (trips) this month carrying a total 1,02,57,057 with 99.9 percent punctuality in performance," the spokesperson said, addin that the near flawless services, best-in-class commuter experience and a slew of passenger-friendly marketing initiatives helped the company achieve the feat.
The Metro One's ridership has been rising steadily since the last two years, from 70,67,775 in November 2015 to 84,92,650 in the same month in 2016 and finally crossing the 1 crore mark this year.
For November 2016, the total trips on regular weekdays were 370 which have now increased to 378 services. Operational excellence was benchmarked also in Peak Hour Peak Direction Traffic which was approximately 25,000 commuters.
The trips were increased after the strategic realignment of trains in both platforms of Ghatkopar Metro Station and the value added services provided by the company covering various parameters.
The 11.40 km Versova-Andheri-Ghatkopar metro, Mumbai's first and the world's eighth most crowded metro corridor, has 12 stations and began operations in 2014.
This report has been covered in a shortened or snippet format to ensure the most crucial information is published in the shortest possible time. The report may be expanded to a full length article if the story develops further or more information becomes available.