NCP tries to instigate Shiv Sena, asks them to quit BJP-led state government instead of making demands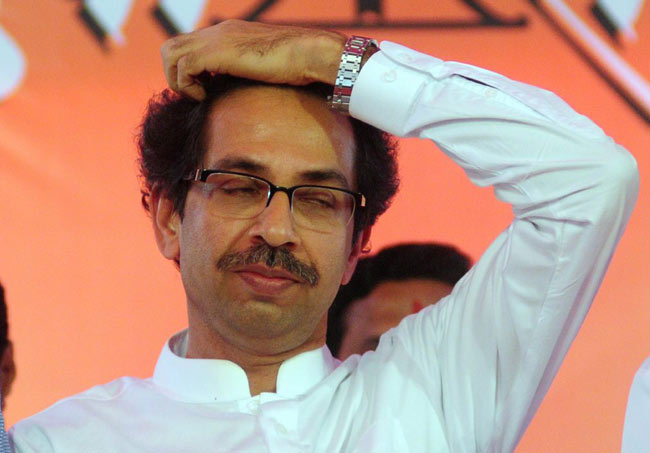 NCP leader Dhananjay Munde on Tuesday demanded that Shiv Sena must quit the BJP-led state government rather than asking its legislators to take an aggressive stand on the issue of farm loan waiver.
"Legislators of Shiv Sena are on their feet in the well of the House demanding loan waiver while the party ministers are enjoying power. What to make of all this. This is double standards," Munde said in a series of tweets.
The call to Sena legislators to take an aggressive stand is a farce, the Leader of Opposition in Maharashtra Legislative Council alleged. Shiv Sena is a junior partner in the state government.
Both Congress and NCP are pursuing the demand for loan waiver and we challenge the Shiv Sena to join the fight, he tweeted.
"Instead of asking its legislators to take an aggressive stand, the party (Shiv Sena) should ask its ministers to quit the government," Munde added.
The demand for loan waiver of farmers has dominated the ongoing budget session of the State Legislature, paralysing proceedings of both the Houses, which saw them being adjourned without transacting any business for days together.
Initially, Shiv Sena joined the Opposition Congress and NCP in the farm loan waiver demand. Later even BJP legislators supported the move.
The budget session of the State Legislative Assembly, which began on March 6, reconvenes tomorrow after a four-day break.
Yesterday, party president Uddhav Thackeray asked Sena legislators to disrupt proceedings of the Maharashtra Legislature unless the state government agrees to offer complete loan waiver to farmers.
"Uddhavji has given very clear instructions to party legislators to be aggressive in both the Houses. We have orders from him to not allow proceedings of the Assembly and the Council until the government takes a decision to grant complete loan waiver to farmers," senior Sena leader and Environment Minister Ramdas Kadam said yesterday.
Incidentally, another NCP leader, Nawab Malik, had called Shiv Sena an 'extortionist' in a statement last week.