MNS workers thrash 3 transgenders in Kapurbawadi, Thane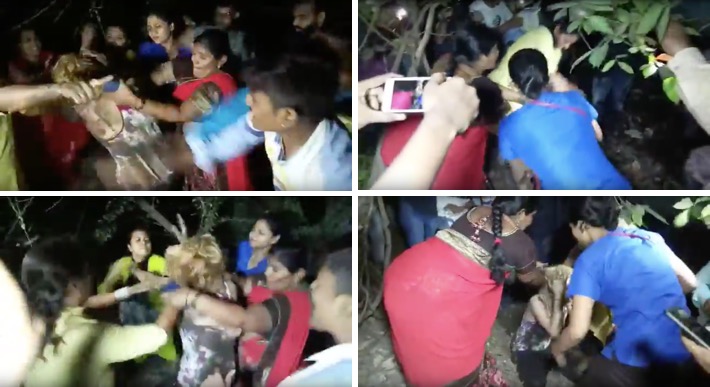 A group of Maharashtra Navnirman Sena (MNS) workers brutally thrashed three transgenders who would allegedly rob citizens and solicit customers near Thane's Kapurbawadi area. The incident took place on Sunday night.
According to sources, locals had informed Raj Thackeray-led MNS about the existence of a theft and prostitution racket in the area close to Majiwada flyover earlier.
On Sunday night, over a dozen MNS activists, comprising of both men and women, arrived on the spot to teach the eunuchs a lesson.
While most of them managed to escape their clutches, three of them were caught and thrashed mercilessly. They were later handed over to the cops.
MNS' Thane chief, Avinash Jadhav, claimed that they had received complaints from locals about prostitution at the spot. Despite informing the cops, no action was taken against the culprits, which prompted them to take the matter in their own hands.
Party workers also alleged that the gang of transgenders would loot people travelling via the Mumbai-Nashik highway at night. Their most recent victim was a local woman who was robbed on Saturday night.
Incidentally, beat marshalls patrol the area through the night. However, locals claim that the sex workers take cover behind the bushes.
The incident was caught on camera and is currently viral on social media. Meanwhile, no action has been taken against the MNS workers as of publishing this report.