MNS workers vandalise shops without Marathi signboards in Vikhroli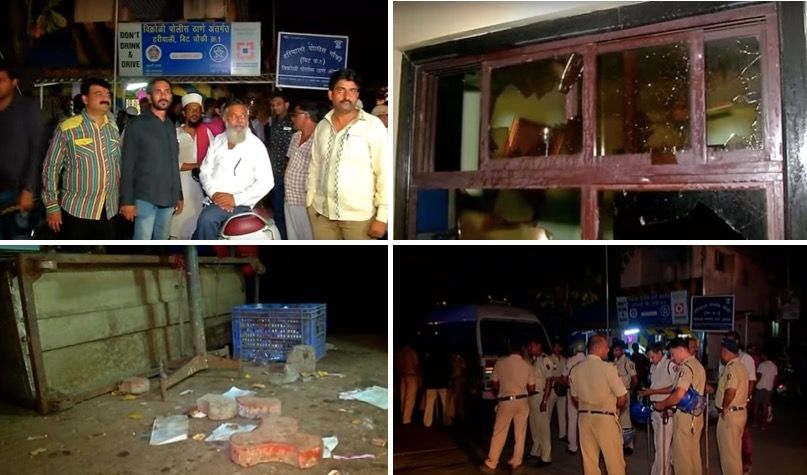 In yet another case of alleged blatant hooliganism, MNS workers on Sunday vandalised some local shops in Mumbai's Vikhroli area for not displaying their name in Marathi language on the signboards.
Around 30 workers of Raj Thackeray-led party visited the area around 8:30 pm yesterday and started vandalising the shops. Some of the shopkeepers were also beaten up in the process.
"30-40 MNS workers came with sticks and rods. While some shopkeepers managed to flee, others, including women, were beaten," one of the shopkeepers told ANI.
The scuffle between the shopkeepers and MNS activists ended a few minutes later when police arrived on the spot.
The injured shopkeeper was subsequently rushed to Sion Hospital for treatment whereas five MNS workers, who were also injured, were reportedly admitted to Fortis Hospital.
MNS leader Nitin Sardesai and Amit Thackeray visited the injured workers after midnight, following which Sardesai alleged that the incident took place because of Congress' intervention.
There has been heavy police presence in the area since last night to avoid any untoward incident. Meanwhile, police have launched an investigation and are in the process of filing an FIR against the instigators.
MNS has also taken a hard stance against illegal hawkers in the wake of the Elphinstone stampede, in which 23 people were killed. The party has blamed hawkers for the tragedy and sworn to remove them from the city.
Over the past four weeks alone, its representatives have forcefully evicted hundreds of hawkers from various crowded locations.
MNS, however, faced staunch opposition from Congress, who came to the hawker's aid after the protests took a violent turn. Both parties have been up in arms against each other since then.