Mumbai to have 500 Wi-Fi hotspots by November, 1200 by next year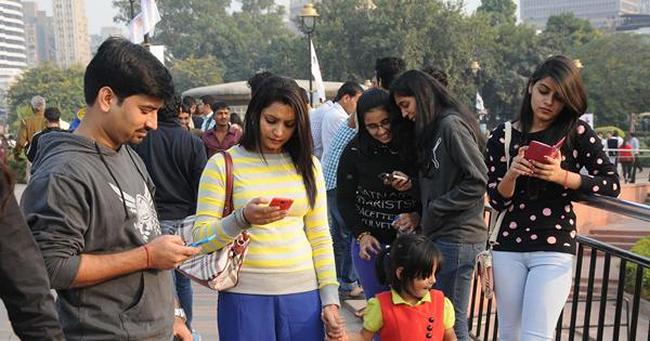 Chief Minister Devendra Fadnavis on Friday announced that the the state government will provide as many as 1,200 Wi-Fi hotspots in the megapolis as a part of transforming Mumbai into a Smart City.
"We are making Mumbai a Wi-Fi city by May 2017 with 1,200 hotspots at important places," Mr Fadnavis said during a debate on issues related to urban development in the state Assembly.
This was another important step after the CCTV project towards making Mumbai a Smart City, he said. Fadnavis also claimed that out of the total 1,200 hotspots, 500 will be operational in the first phase by November 2016.
Maharashtra has also signed an MoU with HP for creating IT infrastructure in three Smart Cities, and was going to invest Rs. 1,800 crore for it. An additional Rs. 4,000 crore had been made available for the development works in 44 AMRUT cities, Fadnavis said.
While talking about other Mumbai-related issues, he said Brihanmumbai Municipal Corporation (BMC) will treat all the sewage water before it flows into the sea. A project to generate electricity from the waste is also being set up.
The CM also said that many corrective steps on waste management were taken after the Deonar dumping ground fire incident in Mumbai, adding that everyone who was found guilty of corruption was punished severely.
The Union Government had sanctioned affordable housing projects under which over one lakh houses would be constructed in the state. Centre had allocated Rs. 1,513 crore and the state Government Rs. 967 crore, Mr Fadnavis said.
"We have taken a decision to allow cluster development (of residential buildings) in suburban areas too. We are waiting for impact assessment report," he said.
Fadnavis also promised an enquiry into the alleged grant of excess FSI to 24 IT parks in Mumbai during the Congress-NCP regime, after BJP MLA Ashish Shelar sought a probe into the matter. Shelar also claimed that Rs. 1,200 core were collected in excess from residents of Mumbai towards the property tax.