Mumbai Airport's main runway to remain partially shut for 5 months, starting November 1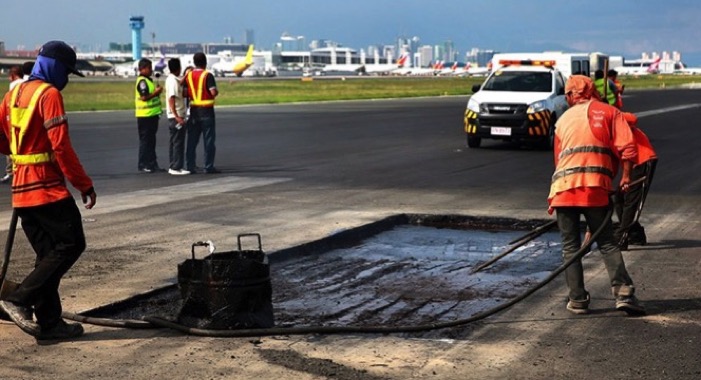 Both domestic and international flyers will have to brace for delays and cancellations as the main runway of Chhatrapati Shivaji International Airport (CSIA) in Mumbai will undergo partial shutdown for almost five months starting November 1.
The main runway will be shut for commercial flight operations from Monday to Saturday between 9.30 am to 5.30 pm from November 1, 2019, to March 28, 2020, due to re-carpeting work, a spokesperson of Mumbai International Airport Limited (MIAL) said.
However, the operations will continue during peak holiday travel days like December 25, January 1, February 19, February 21, March 10 and March 25.
"The major rehabilitation/re-carpeting is planned to address all the stressed/cracked portions of the runway surface and portions of associated TWYs of RWY 09/27 by using conventional method of 'Hot Mix Overlaying' which shall include milling of the top surface and overlaying it with bituminous materials in two layers. The work will also include re-carpeting of a portion of taxiways intersecting with RWY 09/27, up to runway holding position (RHP)," an official statement said.
The main runway at CSIA can handle at least 46 flights an hour. During its closure, all domestic and international will shift to the secondary runway, which can handle at least 36 flights an hour.
"The airlines have been informed about the unavailability of the primary runway at the Mumbai airport about a year back so that they could prepare their operations accordingly," the MIAL spokesperson told Mint.
The Mumbai Airport, which typically handles around 940 flights daily, is the country's second busiest airport. Although it has two runways, they intersect each other. As a result, only one can be used at any given time.
"The airport authorities will be working with the ATC (air traffic control) to maximize the efficiency of the secondary airport during the time that the primary airport will be unavailable due to re-carpeting work," the spokesperson added.
The main runway's closure, which inadvertently comes during the peak season, is expected to impact capacity and have a cascading effect on fares.
The runways had also been shut earlier this year for similar work, which also involved the re-carpeting of the intersection. During the period, from February 7 to March 30, airfares jumped anywhere from 5 to 10 percent on most busy routes.