Mumbai suburban stations to get 100 new escalators, 60 of them on CR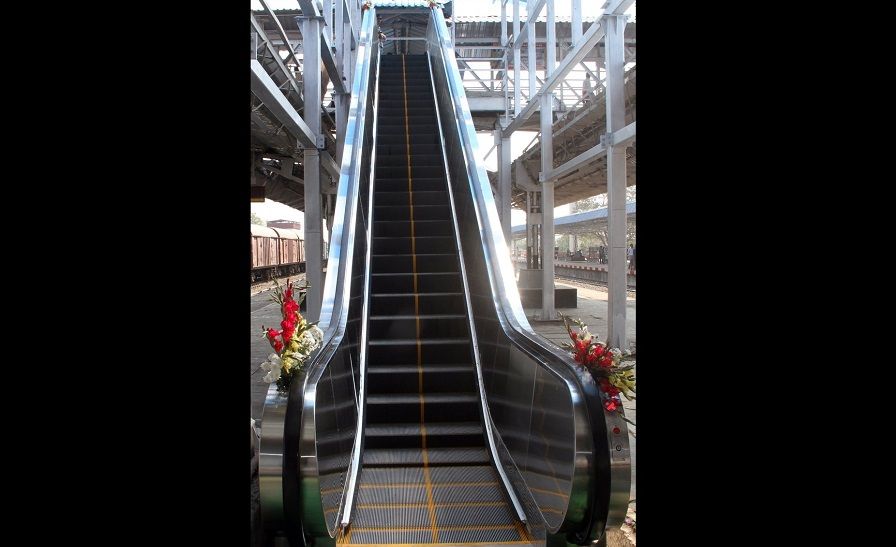 In a good news for Mumbai rail commuters, the city's suburban train network will get over 100 new escalators by the end of 2018 thanks to the recent spurt in Corporate Social Responsibility (CSR) funding.
Following an amendment to the Company Act in 2013, companies are required to allot 2 percent of their net profit towards CSR initiatives, which can be used towards railway projects among others.
According to Narendra Patil, Chief Public Relations Officer (CR), the increase in allocation of CSR funds towards rail projects was made possible due to the efforts of Union Railway Minister Suresh Prabhu and Minister of State for Power Piyush Goyal.
One of the biggest contributions was made by Western Coalfields Limited (WCFL), a public sector company that has committed Rs 30 crore towards the installation of escalators under its CSR plan.
The funds will be utilized to install 30 new escalators – 25 on Central Railway and five on Western Railway before the end of 2017 fiscal.
Of the 25 escalators on CR, two each will be installed at CST, Byculla, Chembur, Ambernath, Panvel and Karjat stations. One each will be installed at Parel, Matunga, Sion, Sewri, Tilak Nagar, Mulund, Chinchpokli, Nahur, Mumbra, Diva, Titwala, Kelwa and Kasara stations
In addition to the 15 existing escalators and 25 sanctioned by WCFL, CR will install 19 escalators across seven stations and the Mumbai Railway Vikas Corporation (MRVC) plans to install another 16 on eight stations – taking the number of new escalators to 60 on CR alone.
WR, on the other hand, will reportedly install a total of 42 new escalators by the end of next year, out of which 14 will be funded under CSR initiatives.
At present, a total of 41 escalators are operational across city stations – 26 on WR and 15 on CR.