Mumbai's iconic RK studio put up for sale by Kapoor family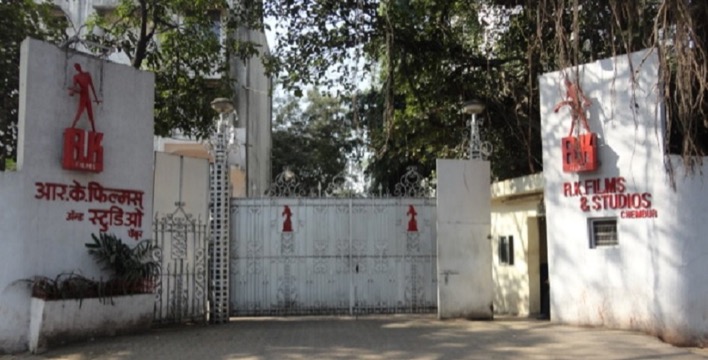 Nearly 70 years after it was established, the Kapoor family has decided to put the iconic RK Studio up for sale citing 'economic viability' as the reason.
The studio, in Mumbai's Chembur area, was built by late actor-filmmaker Raj Kapoor in 1948. It witnessed several films made by the Kapoor family over the decades.
His eldest son, Randhir Kapoor has said that the family unanimously decided to sell the property as it was not viable to rebuild the two-acre studio after last year's fire.
On September 16 last year, a major fire broke out on the sets of dance reality show 'Super Dancer' at the studio in which its ground floor was gutted. While no casualty was reported in the mishap, a sizable portion of the premises was rendered unusable.
While actor Rishi Kapoor had earlier expressed a desire to rebuild the studio with "state-of-the-art technology," his brother Randhir said it was not practical.
"Yes, we have taken the decision to sell RK Studio. It is already up for sale. After the fire, it is not viable to build the studio again," Randhir said.
Even Rishi Kapoor said that while the family was an "emotional" lot, the decision to put up the family studio for sale was taken by the family collectively.
"The investment in rebuilding the studio would just not have yielded sufficient revenue to keep it going. Believe me, we had to take the larger picture into account and take a level-headed decision," he told Mumbai Mirror.
"Even before the fire, for years RK Studio had become a huge white elephant, toting up losses. The few bookings we would get from films, TV serials and ad shoots would expect free parking space, air-conditioning and discounts," he added.
The films made under the RK banner include Aag, Barsaat, Awaara, Shri 420, Jis Desh Mein Ganga Behti Hai, Mera Naam Joker, Bobby, Satyam Shivam Sundaram, Ram Teri Ganga Maili, among others.
The last film made under the banner was the Rishi Kapoor-directed Aa Ab Laut Chalen.
When Raj Kapoor passed away in 1988, Randhir took over the studio. Later, his younger brother Rajiv Kapoor directed Prem Granth.
With agency inputs