All of Mumbai's roads will be free from potholes by Oct 31, BMC tells Bombay HC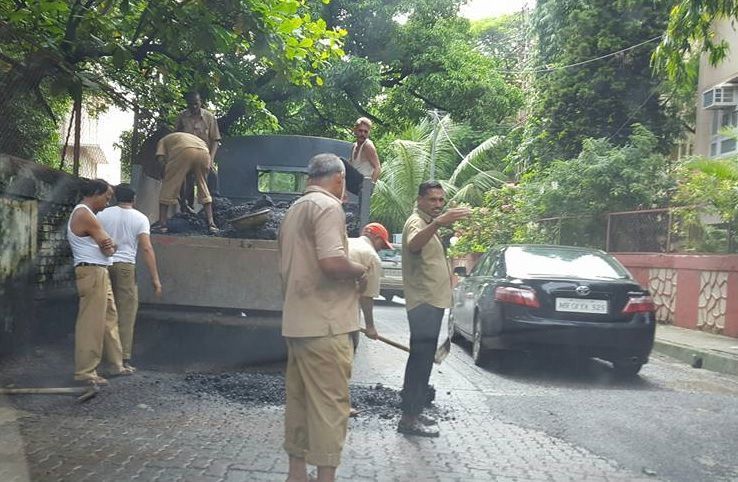 Bombay High Court on Tuesday set a deadline for completion of road repairs and filling up of potholes in the city. It has directed the Municipal Corporation of Greater Mumbai (MCGM) to complete all repairs by October 31.
A division bench headed by Justice Shantunu Kemkar, which was hearing a public interest litigation, said that no further extension would be given.
The PIL was taken up suo motu by the court following a letter written by Justice Gautam Patel of the high court about increasing number of potholes on city roads and fatalities caused by them.
The bench also asked Public Works Department (PWD) of Maharashtra government and Mumbai Metrpolitan Region Development Authority (MMRDA) to complete the repair of roads which fall within their jurisdiction such as highways and freeways respectively by October 31.
The bench also asked the MCGM, MMRDA and PWD to file compliance reports separately. The bench said at the next hearing on December 8, it would give directions and dispose of the PIL.
The high court had observed earlier that Mumbai citizens have a habit of suffering silently and ignoring traffic jams and potholes, resulting in accidents.
"The major problem which the city faces during every monsoon is potholes…various agencies dig up the roads but do not restore it properly…Mumbaikars suffer silently and they ignore the traffic jams and potholes," the High Court said.
The court had also directed different agencies to repair the roads before the onset of Monsoon. However, it could not be done and repair works are still going on.
BMC senior counsel Anil Sakhare informed the court that repair work was in progress and would be completed soon. He said the Mumbai civic body had set quality parameters for repair work and assured that repairs would be undertaken according to the laid down specifications.
"We expect to repair all potholes by Diwali. The work is going on in full speed owing to the dry spell," Sakhare told the court.
Sakhare also stated that due to heavy traffic movement, repair work is becoming more tedious. He further explained how concrete roads cannot be dug up for utilities and can last up to 15 years without repairs.
"However since concretisation needs to be done in patches and can take a few weeks before an entire road can be made, traffic department does not give them the time span for stopping traffic on a particular stretch for concretisation," he said.