Mumbai's temperature dips by 10 degrees as it records highest December rainfall in a century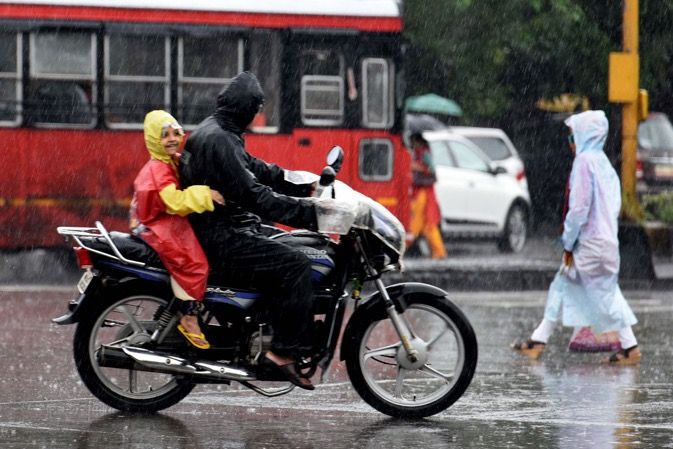 Mumbai's mercury levels dipped drastically on Tuesday as it recorded the maximum December rainfall in over a century thanks to cyclone Ockhi passing off the city's coast.
Mumbai saw a thick cloud cover from early morning on Tuesday as the cyclone closed in. Light to moderate rains were reported in different parts of the city throughout the day.
According to India Meteorological Department (IMD) data, the Colaba observatory received 70.4 mm of rainfall while Santacruz received 36 mm in a 24 hour period.
"Tuesday's rainfall broke the record of the all-time highest December rainfall of December 12, 1967, when the city received 31.4 mm rainfall in 24 hours. This is the highest December rainfall since 1875," Vishwambhar, senior IMD scientist told Indian Express.
Over the last decade, the city has hardly received any rainfall in December, apart from an isolated incident on December 13, 2014, when the city received 1.5 mm rainfall. Prior to that, some areas had received rainfall in 2009.
"Mumbai does not receive rainfall in December. However, this time the rain is owing to the cyclone Ockhi," the scientist added.
The cyclonic storm also caused the city's mercury level to dip. At 21 degrees Celsius, the lowest recorded temperature was just one degree below normal.
However, at 23.3 degrees Celsius, the maximum temperature recorded was 10 degrees below normal.
In comparison, the maximum temperature recorded at Santacruz and Colaba observatories was 33.6 and 32.8 degrees Celsius respectively on Monday.
Meanwhile, the IMD has forecast light to moderate rainfall at isolated places in Konkan, Goa and central Maharashtra on Wednesday and Thursday.