NaMo tea stalls to compete with Shiv VadaPav on Mumbai's streets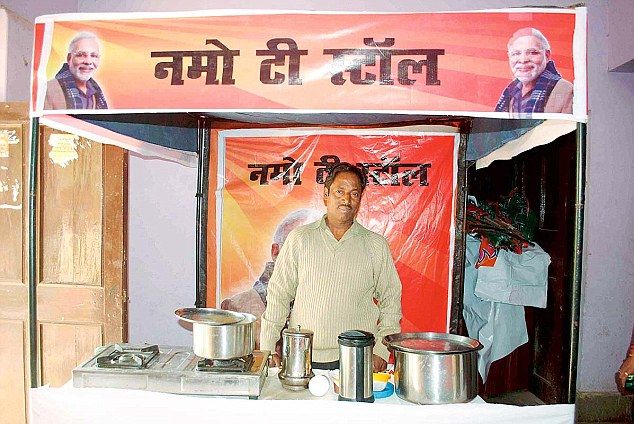 Local Press Co 5-point Snippet
1. The simmering relationship of two allies- Shiv Sena and BJP- has taken another turn that can only widen the rift between them. The BJP has now come up with a proposal to install NaMo tea stalls on the streets of Mumbai, with the intention of providing jobs to the unemployed.
2. BJP workers said that unlike Shiv Sena Vada Pav, whose stalls have been operating illegally, NaMo tea stalls will be installed only after clearing all the legal requirements and acquiring the permits.
3. The proposal has been sent to the commissioner of Municipal Corporation of Greater Mumbai (MCGM), who is currently busy finalizing the list of illegal hawkers in the city.
4. According to the BJP officials, NaMo tea stalls will primarily employ those who have migrated from the drought-affected regions of Maharashtra and are finding it difficult to sustain themselves in the maximum city.
5. However, the Saffron party has slammed the proposal stating that there is not a single rule in the BMC Act (Corporation Act) which can allow the civic body to permit eateries promoting a personality.