No height restrictions for human pyramids on Dahi Handi this year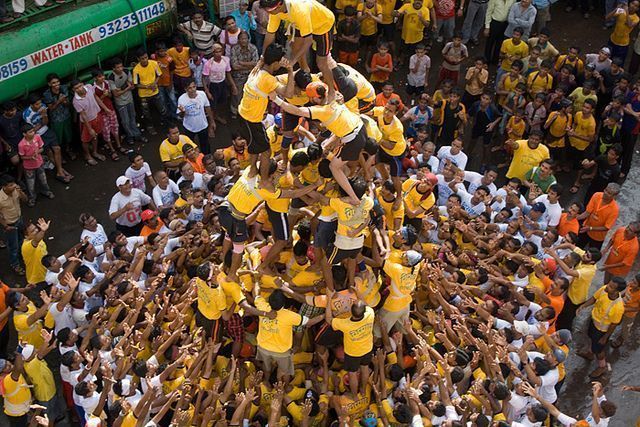 Last year, after the Supreme Court put a restriction on the height of human pyramids for Dahi Handi, the festival witnessed subdued celebrations. However, BJP Mumbai president Ashish Shelar has assured that won't be the case this year.
The festival, which is fairly popular in the state, is based on the legend of the Krishna stealing butter from the house. It is celebrated a day after Gokulashtami or Krishna Janmashtami.
Last year, officials had sent notices to mandals asking them to restrict the human pyramids to 18 feet, dampening the spirit of those partaking in the festival. The move had also adversely affected the companies and brands who would organize or endorse the festival each year.
However, BJP Mumbai President and Bandra MLA Ashish Shelar has assured the Dahi Handi Utsav Samanvay Samiti (DHUSS) that mandals will be able to celebrate the festival like previous years and the spirit of the festival will not be lost due to any unnecessary restrictions. DHUSS is the representative body of the Dahi Handi mandals.
Meanwhile, the state government has already filed a petition in the Bombay HC, citing the Supreme Court ruling dismissing the height restrictions on the human pyramid.
Shelar has also claimed that the SC had not imposed any height restrictions last year. But, the authorities seemed to have not read the SC order which led to a confusion. He also maintains that the festival will be celebrated per the SC ruling without any height limitation, albeit with safety regulations in mind.
The BJP president also announced that his party will be providing insurance cover to over 1 lakh govindas for the festival.
The festival will be celebrated on August 25 this year.