Now, Sena-NCP-Congress alliance stakes claim to form government in Maharashtra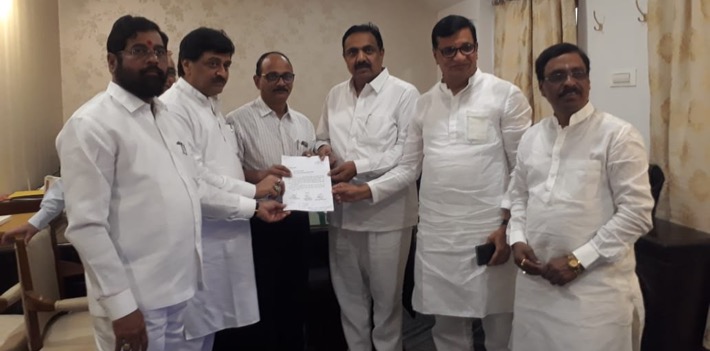 To prevent the imposition of President's Rule again if the BJP-led government fails to prove a majority during the impending floor test, the Shiv Sena-NCP-Congress's proposed "Maha Vikas Aghadi" on Monday staked its claim to form the government in the state.
"Delegations of the three parties with their respective leaders at Raj Bhavan to register our claim to form the government in the future as the present government in the state is definitely going to fall," NCP National Spokesperson Nawab Malik said.
On similar lines, Congress state spokesperson said that the state must not get President's Rule again and the Maha Vikas Aghadi should be given the chance to form the government.
Malik added that the delegations have submitted support letters of a total of 160 MLAs of the three parties to the Governor's office. The Maharashtra Assembly has 288-seats and any party or alliance with 145 or more seats can stake claim to form a government.
The Supreme Court, meanwhile, is hearing a petition by the three parties on the circumstances leading to the swearing-in of BJP leader Devendra Fadnavis as Chief Minister and Ajit Pawar as Deputy CM early on Saturday by Governor B.S. Koshyari.
In the hearing, the BJP has also claimed the support of over 170 MLAs on their side including its own 105, besides others from the NCP, independents and smaller parties.
"NCP through Ajit Pawar wrote a letter with 54 MLAs signature support. I went to Governor with [support of] 170 MLAs to form the government and my claim was accepted. Thereafter, President Rule was revoked and I was sworn in," Senior advocate Mukul Rohatgi, representing BJP's Devendra Fadnavis, told the three-judge bench earlier today.