SC orders floor test on Wednesday, fate of Fadnavis-led government hangs in balance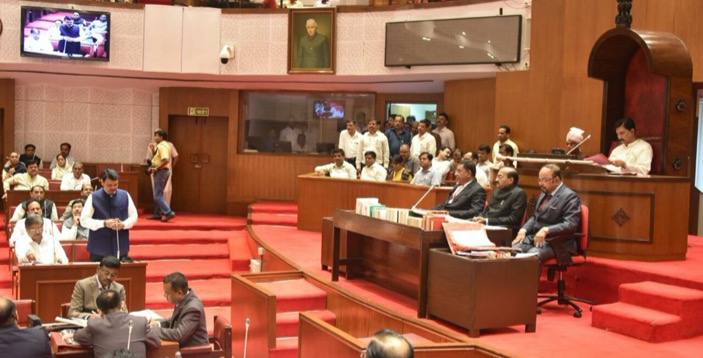 The Supreme Court has ordered a floor test in the Maharashtra assembly on Wednesday, November 27, for Chief Minister Devendra Fadnavis to prove his majority in the assembly.
The apex court also directed Maharashtra Governor Bhagat Singh Koshyari to appoint a pro-tem speaker and ensure that all elected members of the House are sworn in on Wednesday itself.
The pro-tem speaker will have to administer the oath to the newly elected members and complete the entire exercise by 5 pm.
A bench comprising Justices N V Ramana, Ashok Bhushan, and Sanjiv Khanna further said the entire proceedings have to be telecast live and voting in the assembly shall not be on the basis of a secret ballot.
"In the present case, the oath has not been administered to the newly elected MLAs…In the present scenario to avoid horse-trading it is necessary to have a floor test to determine the majority in the house," the bench said.
The court added that it was necessary to pass an interim order for a floor test to uphold democratic values and the citizens' rights to good governance.
The apex court's decision is being seen as a big win for Shiv Sena, NCP, and Congress, who had sought the top court's intervention after Fadnavis surprised the opposition by taking oath for the second consecutive term as the state Chief Minister on Saturday.
The three parties, united under the banner of Maha Vikas Aghadi, claim to have the support of 162 MLAs – enough to topple the BJP-led government and form their own.
Earlier today, NCP chief Sharad Pawar hailed the Supreme Court's direction calling for a floor test in the Maharashtra Assembly, saying he was grateful to the apex court for upholding the democratic values and constitutional principles.
He said it was heartening that the verdict came when the 'Constitution Day' is being celebrated, and dubbed it as a tribute to Dr. B R Ambedkar, the architect of the Constitution.
"I am grateful to Hon'ble SC for upholding democratic values and constitutional principles. It's heartening that the Maharashtra Verdict came on the #ConstitutionDay, a Tribute to Bharat Ratna Dr. Babasaheb Ambedkar!" Pawar tweeted.
Meanwhile, senior BJP leaders seem confident of proving a majority in the house tomorrow.