Officials start destroying Rs 38 cr worth illegal Chinese crackers seized by customs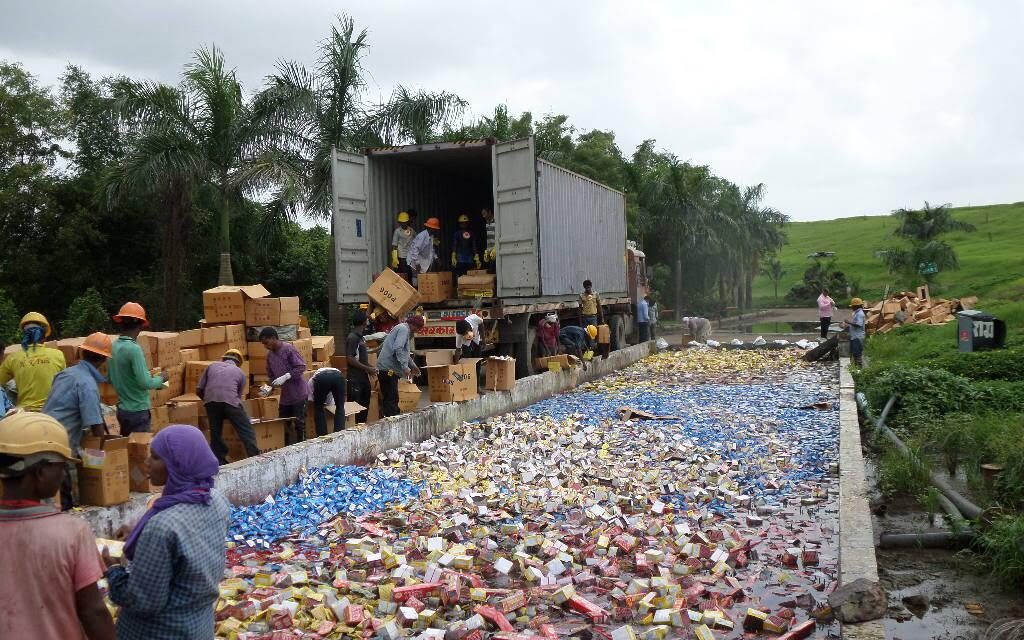 Customs officials at Nhava Sheva, Mumbai on Thursday started the process of destroying illegally imported Chinese firecrackers.
According to Central Board of Excise & Customs, crackers worth Rs 38.32 crores have been seized so far at the largest container port in India. Most of them were seized by customs officers after receiving a tip-off about their arrival.
Firecrackers worth Rs 1 crore have been destroyed so far and the remaining stock will be destroyed in phases over a period of time.
The demand for Chinese firecrackers, which contain potassium chlorate, has always been high in India since they are typically cheaper, burn brighter and last longer. However, they are more unstable and risky.
As a result, using potassium chlorate in fireworks has been banned in India since 1992.
Additionally, Chinese crackers often have higher sulphur and potassium chlorate content, which causes more pollution than their Indian counterparts.
Possession and sale of fireworks of foreign origin was therefore made illegal and punishable under the law in India back in late 2014. While the rule applied to all foreign made crackers, it affected Chinese exports the most.
Despite that, reports claim that out of India's Rs 4,000 crore firecracker market, Chinese products account for nearly Rs 1,500 crore as traders simply smuggle them to India via sea by labeling them under different category like paper or crockery.
Till last year, end consumers also preferred buying Chinese crackers as they provided more bang for the buck.
However, the demand for Chinese crackers has dipped this year owing to a surge in anti-China sentiment after they opposed India's entry into the Nuclear Suppliers Group (NSG) and United Nations ban on Jaish-e-Mohammed chief Masood Azhar.