Painter with AK 47 dagger held at Kurla railway station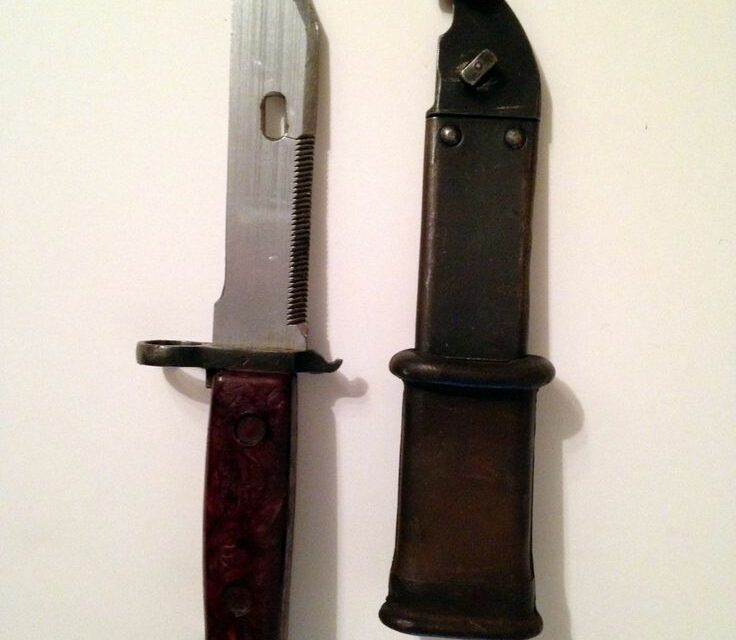 Local Press Co 5-point Snippet
1. On Saturday, the Railway Police Force (RPF) arrested Munna Khan for carrying a 12-inch dagger at Kurla railway station.
2. The incident happened at around 3.15 pm when a commuter approached constable Vinay Kante to inform him about a man carrying a 'chopper' tucked in his pants and roaming on platform no 7. Kante, along with few other officials, reached the spot and apprehended Munna.
3. Khan tried to flee, but he was quickly caught by the officers. During the chase, Kante suffered minor cuts due to the knife. It was later found that the dagger had AK 47 CCCP inscribed on it and was made in Russia.
4. During interrogation, Khan revealed that he works as a painter and resides in Kamani area of Kurla. He added that the dagger was given to him by his brother.
5. The accused was later handed over to the Government Railway Police in Wadala, who then booked him under Section 353, 37 (1) of the Indian Penal Code (IPC) and 3 and 5 of the Arms Act. Further probe is on to find out the actual reason behind Khan carrying the weapon.