Pay more for liquor soon as Maharashtra gets ready to hike excise on IMFL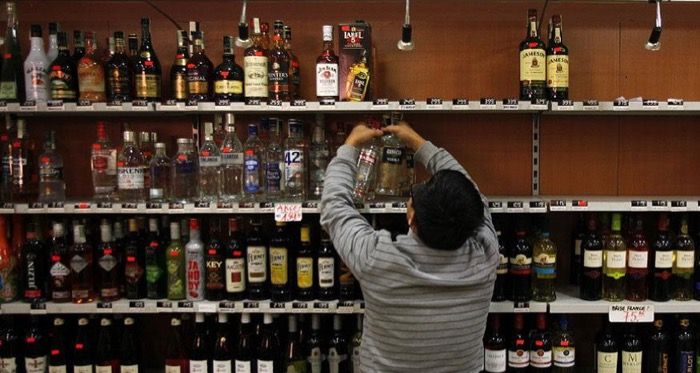 Two weeks after reducing the surcharge on petrol and diesel, the Maharashtra government is set to increase the prices of Indian Made Foreign Liquor (IMFL) by Rs 20 to 30 per litre to account for the potential loss in revenue, and meet its excise target.
According to a report in The Times of India, the excise department's proposal to hike excise on IMFL has been approved at all levels internally and is awaiting a clearance from excise minister Chandrashekhar Bawankule.
A senior bureaucrat said that the minister may have no option but to accept the proposal considering the current financial situation of the state, which has set an excise target of Rs 15,343 crore for 2018-19.
"We expect that the proposal will be accepted in a day or two. Once the proposal is accepted, we will be able to mobilise an additional Rs 700 crore per year by way of excise duty on IMFL," he told the daily.
Contrary to most other states, which revise the tax on all types of liquor annually, Maharashtra has not hiked excise on IMFL since 2013.
"Maharashtra is the only state that has not enhanced the excise duty since 2013. Our proposal has been accepted by the excise as well as the finance department,'' the bureaucrat added.
While submitting the budget for the current fiscal, Finance Minister Sudhir Mungantiwar had proposed a target of Rs 15,343 crore, Rs 2,000 crore more than last year.
However, in the first six months, the excise department has only been able to collect Rs 6,772 crore or 44 percent of the target, leaving it with no option but resort to other means for meeting the target.
In September, Chief Minister Devendra Fadnavis had proposed to hike duty on IMFL to counter the incessant rise in the cost of petrol and diesel.
A fortnight later, Finance Minister Arun Jaitley cut excise duty on fuel by Rs 1.50 per litre and several states, including Maharashtra, made similar concessions by slashing taxes. The tax cut on fuel has resulted in an additional burden of Rs 2,050 crore annually.