Video: Motorman slows down train at Mulund to avoid running over stray dog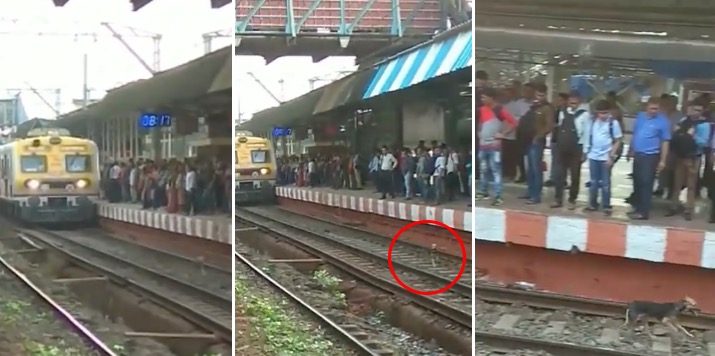 In a noble act, the motorman of Chhatrapati Shivaji Maharaj Terminus (CSMT)-bound local slowed the train while entering the platform at Mulund station to avoid running over a stray dog on Friday.
The incident took place today morning while the 8:11 am CSMT slow train was entering Mulund's platform number 2.
The motorman initially honked upon spotting the dog on the tracks.
However, when the stray refused to leave the track despite the honking, hundreds of commuters watched anxiously as the motorman slowed down the rake to avoid running over the seemingly clueless animal.
The ecstatic dog, meanwhile, kept running ahead of the local before switching the track.
A video of the incident was shared by Twitter user Mahesh Herambha earlier today. In his tweet, Herambha thanked the motorman for his tactful approach.
Mumbai Local's Motorman slow down local train to save a Dog. Today Morning @ Mulund PF No.2, 8.11 am CSMT slow train, Motorman saved d life of Dog, other hand Dog was enjoying d horn & don't want to leave tracks.#Salute to Motorman@Central_Railway @RailMinIndia @PiyushGoyal pic.twitter.com/SAhcMCwaLN

— Mahesh Herambha (@MahiHerambha) October 19, 2018
Several netizens later shared the video and lauded the motorman for his thoughtful act.