Petrol price falls below Rs 80 in Mumbai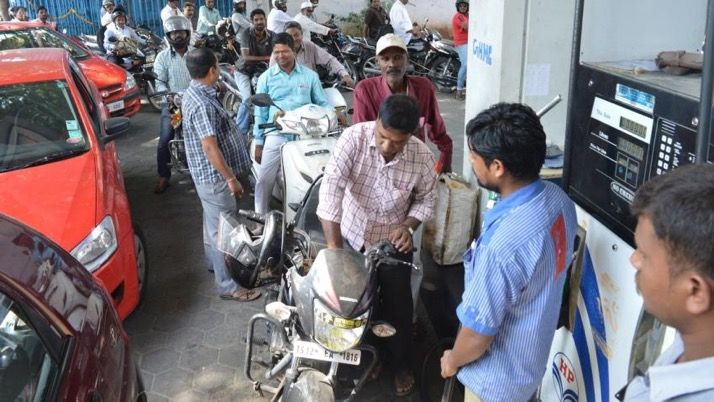 Petrol price fell by a staggering 41 paise in Mumbai on Tuesday, taking the cost below Rs 80 for the first time since March.
According to a notification from oil marketing companies, a litre of petrol costs Rs 79.87 in Mumbai, Rs 74.07 in Delhi, Rs 76.06 in Kolkata and Rs 76.88 in Chennai today.
Before this, the price of petrol in Mumbai had fallen below Rs 80 on March 3, when it stood at Rs 79.87 per litre. The price increased to Rs 80.13 per litre on March 4 and continued its upward rise for the next nine months.
Diesel, meanwhile, is being retailed at Rs 72.13 per litre in Mumbai, Rs 68.89 in Delhi, Rs 70.74 in Kolkata and Rs 72.77 in Chennai. The price of diesel in Mumbai also reached a four-month low today.
Petrol price had touched a record high of Rs 91.34 while diesel peaked to an all-time high of Rs 80.10 in Mumbai on October 4. Since then, both state and central government have cut taxes to ease the burden of rising fuel costs.
Additionally, fuel prices have also been on the decline in the last 40 days in wake of falling global crude oil prices.
On a related note, the Centre allowed state-run oil marketing companies to go for an expansion of their retail operations for the first time in four years – allowing them to double the number of fuel outlets over the next five years.
Following the announcement, all three state-run oil marketing PSUs – Indian Oil Corporation, Bharat Petroleum Corporation & Hindustan Petroleum Corporation – have together invited bids for almost 56,000 petrol pumps dealership across the country.