Preeti Rathi case: Court defers Ankur Panwar's sentencing to September 8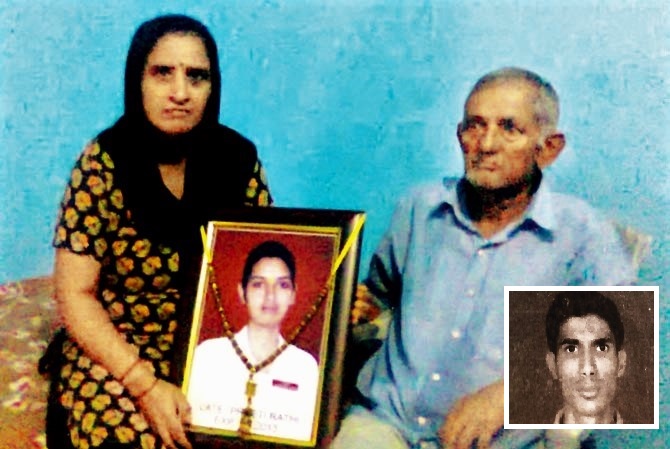 Following the conviction of the accused Ankur Panwar in the Preeti Rathi acid attack and murder case on Tuesday, the Mumbai Sessions court was supposed to announce the sentencing today. The sentencing, however, has been deferred till Thursday.
Delhi-based Rathi had died of multiple organ failure after the accused threw acid on her in May 2013. The court heard both sides on Friday and closed the case for judgement.
On Wednesday, Special Public Prosecutor had seeked death penalty for Panwar. Preeti's father, Amar Rathi, also told the court that the accused doesn't deserve anything less than death penalty.
The accused was convicted under sections 302 (murder) and 326B (attempted acid throwing) of the Indian Penal Code on Tuesday.
Judge AS Shende will pronounce the quantum of sentence tomorrow.
About the case:
Both Rathi and Panwar resided in the same colony in Narela in New Delhi. In 2013, Rathi had managed to clear the Armed Forces exams and secure a nursing job with the ministry of defence at the INHS Asvini Hospital in Colaba. Panwar, who wanted to marry Rathi, was not happy with the latter's decision to leave Delhi and shift to Mumbai.
Special public prosecutor (SPP) Ujwal Nikam argued that the Panwar was angered over Rathi's decision to decline his marriage proposal and pursue her career. Despite repeatedly attempts of trying to persuade Rathi from not taking the job, she left for Mumbai on May 1, 2013.
He further alleged that Panwar followed her to Mumbai in the same train with acid to teach her a lesson. On May 2, when Rathi got off Garib Rath Express at Bandra terminus in Mumbai with her father, Panwar threw acid on her.
Rathi sustained 15% burns on her face, neck, arms and deep internal injuries in the throat region, as some of the acid had got accidentally swallowed. Apart from the victim, three others also sustained burn injuries.
Rathi was immediately rushed to Masina hospital in Byculla, from where she was moved to Gurunanak Hospital. When her condition worsened, she was moved to Bombay Hospital. On June 1, she succumbed to her injuries.
Since the attacker had covered his face with a cloth, Mumbai railway police first arrested Rathi's neighbour Pawan Kumar Gahalon. But he was let off after they failed to find any evidence linking him to the crime. The investigation then led them to Panwar, who was arrested in January 2014.
The prosecution alleged that Panwar, who was identified by the eyewitnesses, was responsible for the attack. The prosecution examined 37 witnesses, including five eyewitnesses and 11 doctors.
Defense lawyer Apeksha Vora, however, argued that Rathi died due to medical negligence and Panwar was falsely implicated. Vora argued that Rathi was first taken to Bhabha Hospital where she did not get the necessary treatment following which she was taken to Masina hospital where the staff acted negligently.