Railway official suspended for swapping his 500, 1000 notes with 100, 50 ones at Grant Road station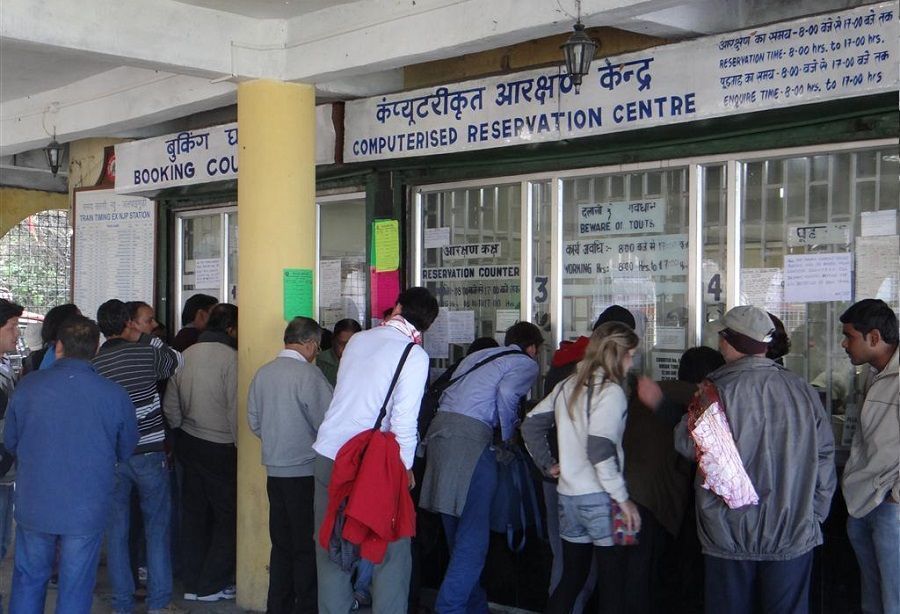 In a bizarre incident, the deputy station manager of Grant Road station was suspended on Thursday after he was caught swapping Rs 500 and Rs 1000 notes with smaller denominations ones.
Prime Minister Narendra Modi's announcement about the demonetization of Rs 500 and 1000 notes on November 8, while intended to fight corruption and black money, created panic wave across the country as countless Indians lined up to exchange or spend all their old currency.
Among them was deputy station manager of Grant Road station, Deepak Kumar, who resorted to swapping his Rs 500 and 1000 notes with those of Rs 100 and 50.
According to a copy of the complaint letter, the total collections from booking counters at Grant Road station stood at Rs 4.59 lakh on November 8. The amount included 1,585 notes of Rs 100 and 230 notes of Rs 50.
Since railways was among the list of providers who were directed to continue accepting the old notes till November 11, Kumar was instructed by his supervisor, Anil Udeshi, to keep the notes of smaller denominations handy for the next day.
However, when the on-duty station master checked the notes the next morning, he found only 35 Rs 100 notes and 30 Rs 50 notes.
An investigation later revealed that Kumar had swapped the defunct notes worth Rs 1.65 lakh with Rs 100 and 50 notes, while keeping the total amount unchanged.
Following the incident, Kumar was suspended from duty.
Meanwhile, to counter cases of people booking tickets only to cancel them later and receive cash refunds of new currency, railways has decided to stop issuing cash refunds in case the amount exceeds Rs 10,000.
In addition, to tackle the change problem, they have also started issuing ticket deposit receipts (TDR) instead of giving out cash.