Ready to fight polls with or without Shiv Sena, but prefer contesting together: CM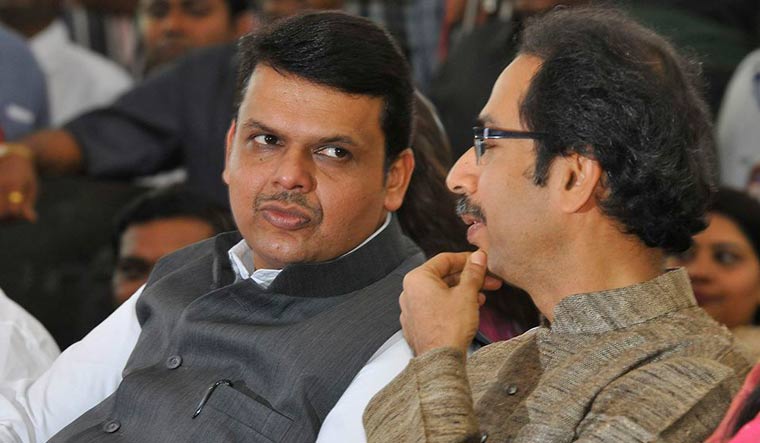 Maharashtra Chief Minister Devendra Fadnavis on Friday said the BJP was ready to fight the upcoming polls without the Shiv Sena, although he desired that the two parties contest the elections together.
"I do not read or listen to anybody in the party (Sena) because there is just one person who takes all its decisions. And I have good relations with Uddhavji. I keep meeting him off and on," Fadnavis said at an event organised by a news channel in Bandra.
"I think we will fight the polls together. However, we are ready to fight it this way or that way," he added.
When questioned about the recent suicides at Mantralaya, the chief minister said the incidents had no connection with the present government.
"One person who committed suicide had complaints pertaining to the MPSC (Maharashtra Public Services Commission) paper he had answered in 2013. The other was a convict who had a written a letter to the Chief Justice to have his sentence reduced," he said.
"Dharma Patil (a farmer who consumed poison and later died in hospital) had received a compensation of Rs 3 lakh from the previous government but then said he wanted a higher compensation. According to the law, once the compensation is accepted, it cannot be changed," he added.
Replying to a query on former Congress leader Narayan Rane's induction into the NDA despite his alleged criminal records, the CM said that Rane, as per his knowledge, had no case against him.
Fadnavis added that Rane would be given a ministerial berth or an appropriate position at the right time.
In response to another query on NCP chief Sharad Pawar's praise of Rahul Gandhi, Fadnavis said that things must be really bad for Pawar if he had to praise the Congress leader.
Earlier this week, Congress and the NCP announced their decision to jointly contest the upcoming polls in a bid to defeat the BJP-led NDA government in the state.