Mumbai-Goa highway widening underway, to have four lanes by 2019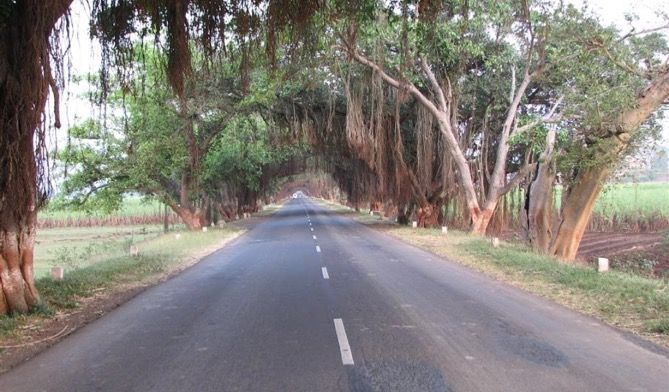 The proposed widening of the Mumbai-Goa highway to four lanes will be completed by March 2019, Union minister for road, transport, and highways Nitin Gadkari said on Friday. The work on the project is already underway in full swing.
"This is not a commitment but I aim to complete the work of widening by March 2019," Gadkari told reporters at the the 'Meet the Press' event organised by Mumbai Marathi Patrakar Sangh.
The widening of National Highway-66 was sanctioned in January 2011, but got sidelined. It got a new lease of life after coming under the scanner of Prime Minister Narendra Modi in 2016. At the time, its scheduled deadline was 2018.
However, work on the project had gotten delayed due to a number of reasons including land acquisition, lack of environmental clearance and different plans about its alignment.
Over 10,500 trees have reportedly been identified for cutting on the 84km Panvel-Indapur stretch, of which 5,462 have already been cut.
Once ready, the travel time from Mumbai to Goa will come down to 6 hours from the current 10 hours.
"Nearly 90 percent of the problems have been resolved. Allegations that adequate compensation for land was not being approved is wrong. We are giving 1.25-1.5 times above the market rate. In fact, many are approaching us to get their land acquired," he said.
The minister added a coastal highway is also being planned between Mumbai and Goa on the lines of the Los Angeles-San Francisco Pacific Coast Highway in the United States. The route will help boost tourism in the Konkan region.
Further, tourists will also be able to take a cruise from Mumbai to Goa from April.
The BJP leader added that construction work of the Rs 40,000-crore Mumbai-Vadodara Expressway will begin next month. The six-lane highway will allow vehicles to cover the near 350 km distance in roughly three hours.