Remove 'indecent mannequins' from city roads: Shiv Sena corporator to BMC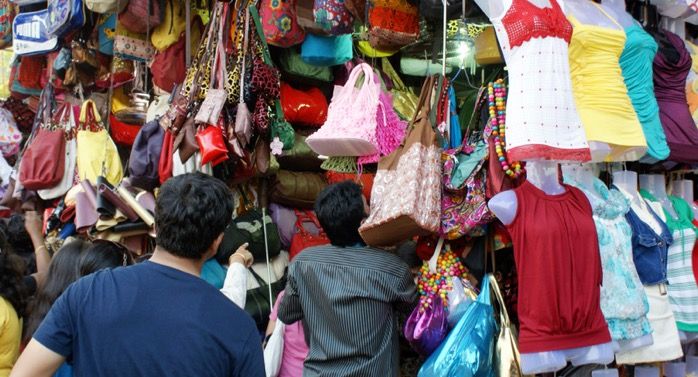 A Shiv Sena corporator in the Brihanmumbai Municipal Corporation (BMC) has sought action against unauthorised mannequins displaying women's lingerie on city roads.
Sheetal Mhatre, who is also the chairperson of the civic body's Law Committee, has ordered the administration to remove such unauthorised mannequins in the next 15 days.
Back in 2013, several corporators had sought the removal of mannequins in lingerie shops. Among them was Ritu Tawde of BJP, who had stated that the mannequins "display a woman's body simply for advertising and unnecessarily attract male attention".
However, the administration was unable to act on it as there was no provision in the Mumbai Municipal Corporation (MMC) Act, 1888.
The only other option was to invoke the relevant provision under the Indecent Representation of Women (Prohibition) Act, 1986, but it required a gazetted officer to take action.
During a meeting of the Law Committee on Monday, Mhatre asked BMC to take action against unauthorised hawkers selling lingerie or those selling it by encroaching on municipal roads.
"There are places in the city where mannequin busts are hanging on tree branches with lingerie on them. This is very embarrassing for women. There is no need to advertise lingerie as women know where to buy it," Mhatre was quoted as saying by The Hindu.
"Besides, mannequins require separate permission. We have directed the administration to take action against them in the next 15 days. They have not been taking any action," she added.
The corporator is also pushing for a change in the law to empower the BMC to take action in such cases.