Resume duties immediately, resign & sit at home if you feel threatened: Bombay HC to doctors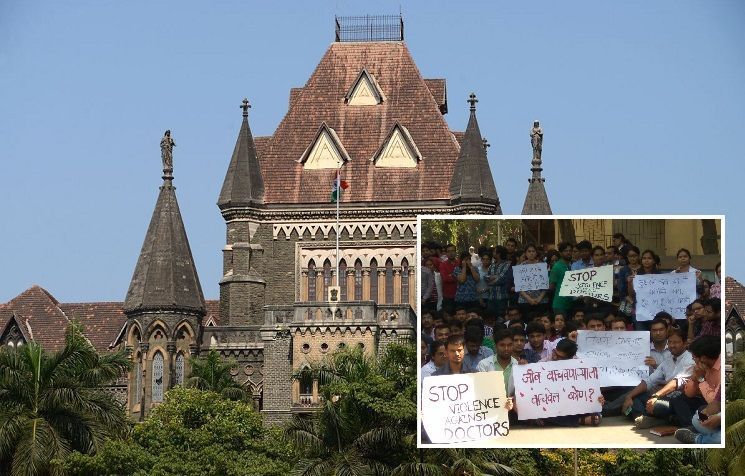 Following the mass leave by doctors across the state, the Bombay High Court on Tuesday ordered all resident doctors to resume their duties immediately and asked them to "resign and sit at home" if they felt threatened.
A public interest writ petition was filed on Monday in Bombay High Court against the doctors' agitation by a social activist Afaq Mandaviya. The PIL stated that the strike had caused major inconvenience to poor patients who couldn't afford private care.
While hearing the PIL, the court observed, "If doctors go on strike like factory men then they are unfit to be doctors."
The court came down heavily on the protesting doctors and asked its representative body, the Maharashtra Association of Resident Doctors (MARD), to ask all doctors to resume their duties immediately.
The division bench of Chief Justice Manjulla Chellur and Justice GS Kulkarni also said that abstaining from duties would be treated as contempt of court as the doctors organisation has given an undertaking that it would not go on strike.
It further directed the Maharashtra government and hospital management to initiate contempt action against resident doctors who continued to remain on strike, adding that the doctors can resign if they don't want to work.
The bench even slammed the relatives of patients who chose to assault doctors. "Will the dead person's life come back if they kill the doctor," it said.
According to the petitioner's lawyer, 58 patients across the state have died because of the doctors' decision to go on mass leave.
When MARD's representative argued that it had not called for a strike and that individual doctors had chosen to protest by taking leaves, the bench told the association that it would take 'necessary action' against the striking doctors.
The court also directed Chief Minister Devendra Fadnavis-led government and the civic body to provide adequate security to doctors in all hospitals across Mumbai and Maharashtra.
The next hearing has been posted for Wednesday.
The doctors are on strike to protest against recent incidents of attacks on doctors in Dhule, Nashik and Mumbai.
In the most recent incident, a resident doctor was beaten by the deceased patient's relatives at Sion Hospital on Friday, sparking a statewide protest.
Over 4,000 doctors continued to remain on mass leave on Tuesday, affecting OPD services in the 17 government hospitals in Maharashtra.