True Indians should be angry with Pakistan, isolate Islamabad completely: Shiv Sena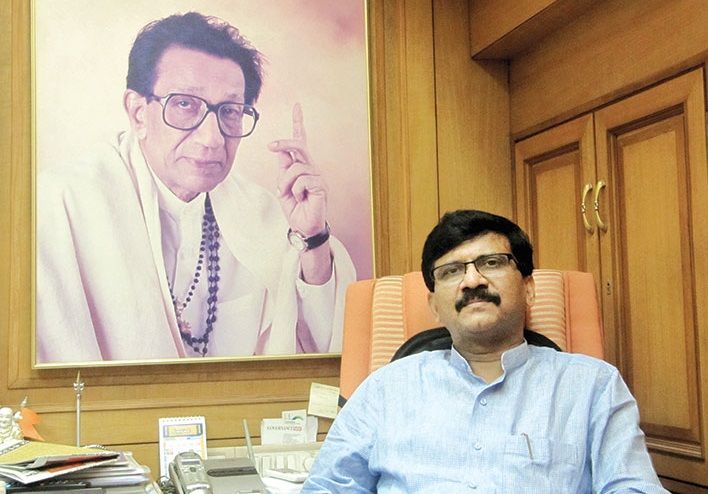 Expressing concern over the recent episode where two Indian Sufi clerics had disappeared in neighbouring Pakistan, the Shiv Sena on Tuesday said the Indians and Muslims in the country, in particular, should isolate Islamabad completely.
Speaking about the clerics who went missing in Karachi, Shiv Sena leader Sanjay Raut said that this matter should be thoroughly investigated.
"I have always been saying that India should not keep any relationship with Pakistan. Their artists, their cricket team and others from the neighbouring nation should not be allowed to visit India. Even the Indians should not go there," Raut told news agency ANI.
"Why did they (clerics) go there when they know what kind of relations both countries share? If you are a true Indian then you should be angry with Pakistan," he added while asserting that the Muslims in India must up the ante against Pakistan.
The Shiv Sena leader's remark came a day after two Indian clerics, who had earlier went missing in Pakistan, returned home.
Syed Asif Nizami, the head priest of Hazrat Nizamuddin Aulia Dargah, and his nephew Nazim Ali Nizami were welcomed at the airport on Monday by their family members and a group of well-wishers.
The duo had gone to Lahore on March 8 but went missing mid last week following which India took up the issue with Islamabad.
The two clerics also met External Affairs Minister Sushma Swaraj on Monday.
With ANI inputs
This report has been covered in a shortened or 'Snippet' format to ensure the most important piece of information is relayed in the shortest possible time. If the story develops further or more relevant information becomes available, we will expand it into a full length article.