Safe No More: Chheda store in Matunga robbed of Rs 7.5 lakh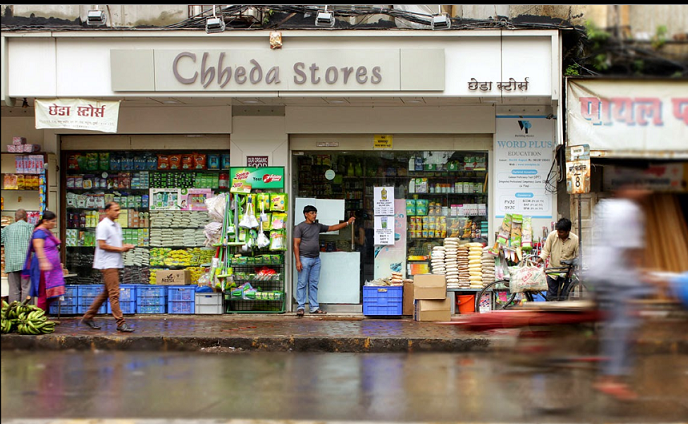 Two thieves broke into a provision store in Mumbai's Matunga area on early Sunday morning and fled with the safe containing lakhs in cash.
Located at Lakhamsi Nappu road in Matunga, Chheda Stores is among the oldest stores in the area and renowned for selling farsan and dry fruits. The 30 year old store is synonymous with farsan among the area's Gujarati and Kacchi residents.
Around 5 am on Sunday, two unidentified men broke the locks of the store and fled with the store's safe containing Rs 7.5 lakh. According to the shop's owner, Yash Chheda, the safe contained the sale of the last two days and was supposed to be emptied on Sunday.
According to the CCTV footage obtained from the store, only one man was involved in the robbery initially. However, after he was unable to leave the shop with the safe, he called his friend and accomplice.
The duo were inside the shop for less than 10 minutes and fled with a safe weighing around 30 kg. The robbery took place in the store's general section, dry fruit being the other one.
The incident came to light after a sweeper noticed the broken locks and informed the shop's morning staff, who alerted the owner around 5:45 am. The owner later filed a complaint with Matunga police station.
After preliminary investigation, police have ruled out the involvement of the shop's staff members. "The shop's CCTV footage clearly revealed the face of the accused. We have shared it with the neighbouring police stations and are currently on the lookout for the duo," said an official attached with Matunga police station.
Police have registered an FIR against the unidentified accused under Sections 380 (theft in dwelling house, etc. punishable by seven years and/or a fine) and 457 (lurking house-trespass or house-breaking by night in order to commit offence) of the Indian Penal Code.
The store had been robbed once in 2011 as well. However, no arrests were made.