Salman Khan's bodyguard Shera booked for assaulting man at Andheri pub, detained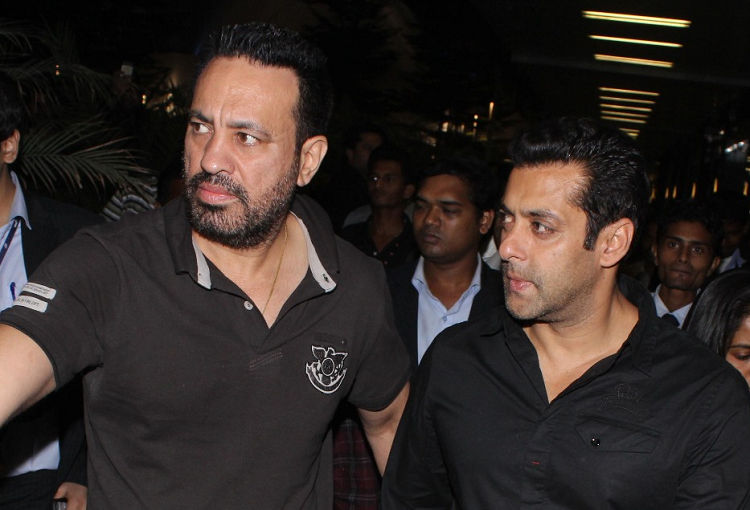 Salman Khan's loyal bodyguard Gurmeet Singh a.ka. Shera has been booked for assault for allegedly beating a staff member of a pub in Andheri on Tuesday night.
Shera, who reportedly knew the victim, allegedly broke his collar bone and threatened him with a gun.
A complaint has been registered against Shera at DN Nagar police station in Andheri. The accused has been booked for assault under section 326 of the Indian Penal Code.
A team from DN Nagar police station has detained him and is likely to arrest.
According to the complaint, the incident took place around 2.30 am, when the complainant and Shera got into an argument. The matter soon escalated and Shera, along with other bodyguards, assaulted the victim and broke his collar bone.
Shera was not accompanying Salman Khan when the incident took place.
The bodyguard reportedly told Times Now that the incident was only a 'verbal argument'.
"I went to meet a friend at Kokilaben Hospital, then I went to Pop Tate's where I had a verbal argument on the phone, but no physical scuffle. The police came to my house in the morning and now I am accompanying them to the DN Nagar Police Station. I don't know the details of the charges against me," Shera said.
Shera has been Salman's bodyguard for over 18 years and one of the most recognized faces in the actor's entourage. Salman, who is referred to as 'maalik' by Shera, even dedicated his film 'Bodyguard' to him.