SBI temporarily shuts 2 branches in Mumbai, 1 in Thane after staff tests positive for coronavirus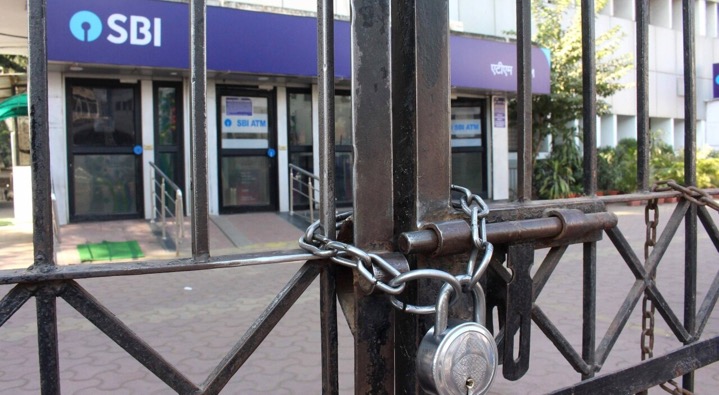 The State Bank of India (SBI) has temporarily closed three branches — two in Mumbai and one in neighbouring Thane — after eight staff tested positive for coronavirus.
According to reports, the bank's main branch in Thane was shut last week after seven of the 25 staff were found to be COVID-19 positive.
In the second case, a cash officer at the local cheque processing cell (LCPC), also known as the clearing department, in Mumbai's Jogeshwari (East) was found COVID-19 positive, leading to a temporary closure of the branch early last week.
The third and the most recent case was reported in Andheri where the bank temporarily stopped operations at its LCPC located in the area after a gardener working there was founded to be infected with the virus.
When asked about the temporary closures of the bank branches, SBI said, "Our quick response team headed by a general manager is continuously monitoring the situation in the entire country and due protocol is followed in case of any infection."
"Many of our staff members, who got infected, have recovered and are contributing to the functioning of the bank in these trying times," it added.
Banks are classified as essential services to provide uninterrupted services even when the entire country was under lockdown.
Recently, bank unions had written to the department of financial services demanding regular sanitization of branches, Rs 1,000 daily allowance, and Rs 50 lakh insurance cover for bank staff as provided to healthcare workers.
The demand from the United Forum of Bank Unions came in after 11 employees of various banks died due to the virus.
According to the union, these deceased staff includes three from SBI, two from Bank of India, and one each from Punjab National Bank, Federal Bank, Central Bank of India, IDBI, Canara Bank, and Bank of Maharashtra.