Sena assault on Wadala man: FIR filed after 3 days, but no arrests till now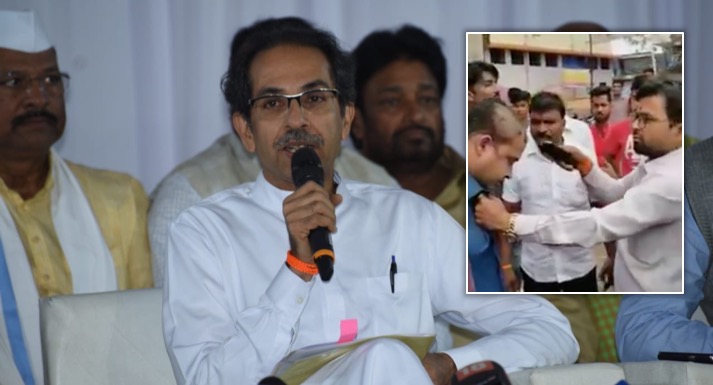 Three days after a group of Shiv Sena workers assaulted and shaved the head of a Wadala-resident for criticising Maharashtra Chief Minister Uddhav Thackeray, police have filed an FIR in the matter. However, no arrests have been made till now.
On Sunday, several Sena workers thrashed Hiramani Tiwari at his residence in the Wadala Truck Terminus over an objectionable post against the Sena president. The functionaries also forcibly shaved his head.
Tiwari had reportedly posted a 'derogatory' comment against Thackeray after the Shiv Sena chief condemned the police action at Jamia Millia Islamia University in Delhi and compared it to the Jallianwala Bagh massacre.
The 33-year-old alleged that police failed to register an FIR in the matter earlier and were pushing for him to reach a 'compromise' with the other party.
Shortly after, several senior BJP leaders met Tiwari and assured him of help. Later, on Wednesday, dozens of BJP workers protested outside the Wadala Truck Terminus Police Station and sought action against the assailants.
Late at night, the police registered a case under IPC sections 323 (assault) and 506 (criminal intimidation) against Samadhan Jugdar, Prakash Hasbe, Satyawan, Shrikant Yadav and others.
Meanwhile, even though a video of the incident has gone viral on social media, in which the accused can be seen beating Tiwari and shaving his head, no arrests have been made till now.