Sion flyover to be shut from 1st week of May, barricading work starts today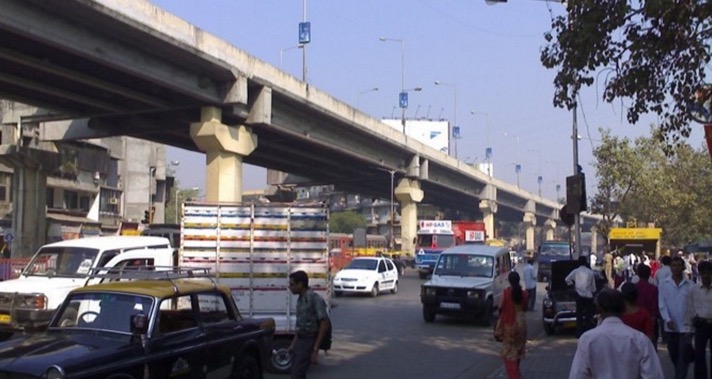 Sion flyover in Central Mumbai will be shut for motorists from the first week of May as authorities undertake necessary repair work of the busy flyover.
The pre-construction work, meanwhile, began last night and barricading of the area below the flyover will start today. However, the flyover will only be shut for motorists from the first week of May, when the girders have to be lifted to replace the pillar bearings.
Traffic police have already restricted the movement of heavy vehicles on the flyover since earlier this month after a piece of cement slab fell off.
Later today, senior officials from Mumbai Traffic Police and Maharashtra State Road Development Corporation (MSRDC), who is undertaking the repair work, are expected to visit the site and take a call on the traffic closure and diversion.
"Currently, barricading will be undertaken below the flyover, and when actual work starts, traffic will be shut on the flyover before which several joint inspections will be undertaken in order to ensure that there is no major traffic bottleneck due to the closure," an MSRDC official told DNA.
The flyover, located over Dr. Ambedkar Road above Sion Circle, was supposed to be closed for two months from April 20. However, the closure was postponed due to the reworking of the plans.
The repair work, which was proposed following a structural audit by a team from IIT-Bombay, entails changing of 170 bearings and 20 expansion joints at an estimated cost of Rs 6 crore.
The structure is reportedly used by around 15,000 vehicles every day.