Six die as Mumbai-Goa Shivneri bus meets with an accident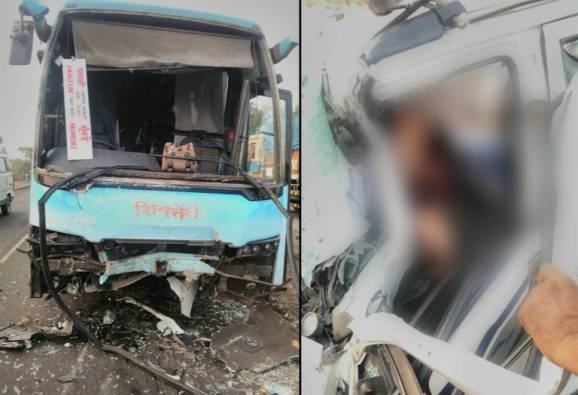 Local Press Co 5-point Snippet
1. Around 5 am on Sunday, a Mumbai-Goa Shivneri bus met with an accident near Indapur in Maharashtra's Raigad district.
2. According to sources, the packed Shivneri bus was heading towards Goa when a speeding Wagon-R car overtook it and came right in front of the bus. The bus driver, who had no time to slow down, ended up crashing it into the car.
3. Onlookers alerted the authorities and within minutes of receiving an alert, the Mumbai-Goa highway police reached the accident spot.
4. The accident resulted in seven casualties. Six out of the seven were reported dead on the spot, while the bus driver sustained severe injuries. Everyone was rushed to a nearby hospital.
5. The police are currently in the process of preparing a report on the accident. Further details are awaited.