In Pictures: Kanjurmarg station gets new passenger facilities, including a new platform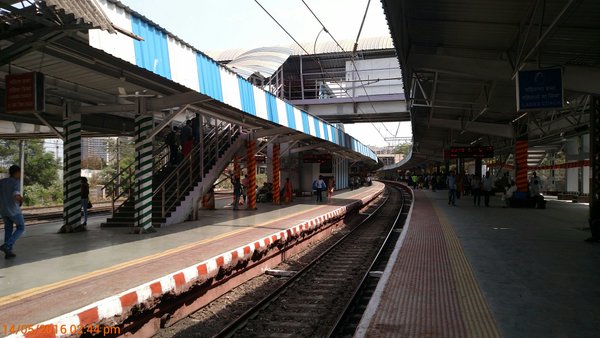 Local Press Co 5-point Snippet
1. Railway Minister Suresh Prabhu, on Saturday, inaugurated a host new passenger facilities at Mumbai's Kanjurmarg Railway station via his camp office at Dadar.
2. The new facilities include a brand new platform (1A), foot-over-bridge, escalator ramp, new booking office and a bio-toilet block. The facilities have cost Central Railways an estimated Rs 15 crore.
3. The 8 metre 12-coach platform is situated at the western side of the station while the new 5-window booking office is located at the eastern side. The new bio-toilet is also a welcome change for commuters as the condition of most toilets on the CR line is appalling.
4. Before the start of the monsoon, even Vidya Vihar Railway station will get a swanky new foot-over-bridge with escalators. The construction for the same is already underway.
5. During the inauguration, Prabhu was quoted saying, "Though these facilities should have been thought of 25-30 years back, we should work forward now providing more of such facilities to commuters. More of such basic amenities on suburban stations of Central & Western Railways are being upgraded that include Wi-Fi, Water Vending Machines and others."