Stepping outside? Not wearing a face mask can land you in trouble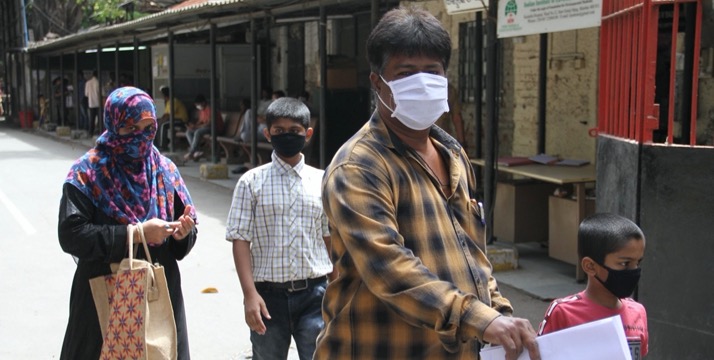 With fresh coronavirus cases coming to light every day, Mumbai has become the first Indian city to make the wearing of face masks compulsory for all citizens stepping outside their homes during the lockdown period.
The total number of COVID-19 cases in Mumbai surged closer to 700 on Wednesday, with at least 106 fresh cases reported in a single day.
In a notification issued by the BMC on Wednesday, Commissioner Praveen Pardeshi said the measure was necessitated as studies have revealed that wearing face masks can substantially reduce the spread of coronavirus.
He has ordered that any persons moving around in public places like streets, hospitals, offices, markets, etc, for whatever reasons must wear a face mask.
This would also be applicable to all people moving around in their official or personal vehicles at any site, office or workplace, besides attending any gatherings or meetings at workplaces.
The masks can be the regular 3-layer masks or cloth masks, either available with pharmacies or home-made which can be washed and reused after disinfecting them, Pardeshi said.
The BMC has also warned of arrest under section 188 of the Indian Penal Code (IPC) for flouting its order.
The civic body's order comes at a time when the city has emerged as a hotspot for coronavirus in Maharashtra, accounting for nearly 65 percent of total cases and deaths.
Hours after the BMC diktat, the Maharashtra Government issued a similar decree making face masks compulsory in the entire Mumbai Metropolitan Region (including Thane and Navi Mumbai) and the Pune Metropolitan Region.