Two elderly sisters found dead in Chembur's Sindhi Society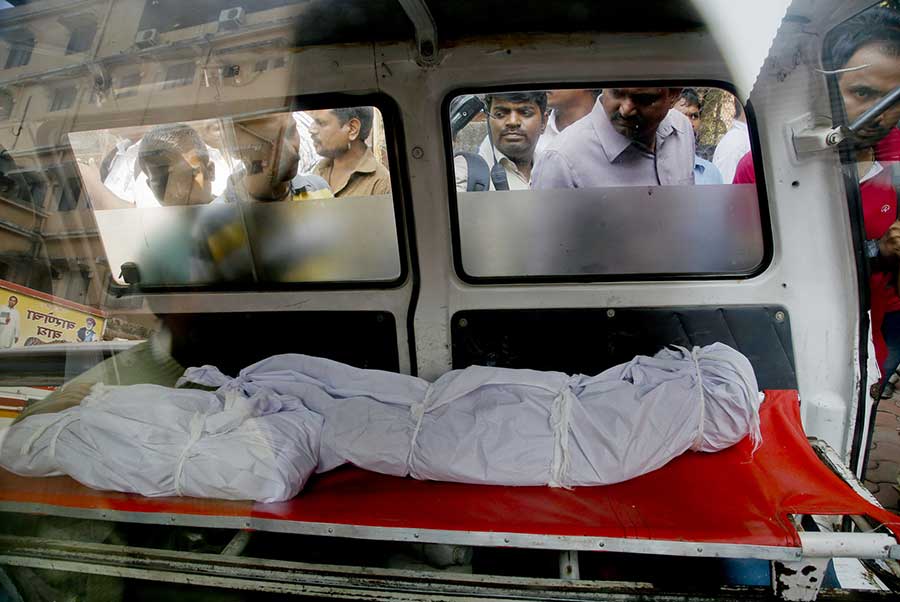 Local Press Co 5-point Snippet
1. Chembur police, on Thursday, were called in by neighbours to investigate the foul smell emanating from a flat occupied by two elderly sisters.
2. The two sisters, Mohini Jethvani (70) and Basanti Jethvani (75), were occupants of the 6th floor flat of Trishul Apartments in Chembur's Sindhi Colony. Since the duo lived alone and couldn't afford any house help, their house always carried a slightly foul odour.
3. Although residents had gotten used to the smell over the years, the smell became unbearable on Thursday. Assuming something had gone wrong, they notified the cops.
4. When the police officials reached the spot to investigate, no one answered the door. With help from the fire department, the door was cracked open and a look inside the house revealed two rotting bodies lying next to the front door. Cops sent the bodies for postmortem to Rajawadi Hospital and due to lack of any suspected foul play, registered a case of accidental death.
5. CCTV footage from the buildings camera has revealed that the elderly sisters were alive till Tuesday, however, they did not leave the house on Wednesday or Thursday. Meanwhile, cops are searching for a relative to handover the bodies and awaiting the post mortem results to confirm the cause of death.