Uber driver booked for running over old dog in Malad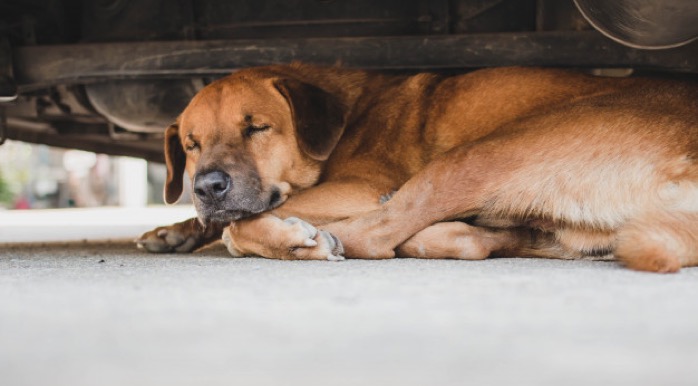 An Uber driver has been booked for allegedly running his car over an old community dog and severely injuring him in Mumbai's Malad area on Saturday.
According to animal feeder and activist Madhu Chanda, the driver ran his car over the dog despite knowing that the ailing animal would not be able to get up and move out of the way on time.
"I had witnessed the crime on Friday morning at Upper Govind Nagar area, where this Uber cab driver simply drove over the 11-year-old ailing dog, known as Buddu. What is all the more shocking is that the accused driver tried to reverse the Innova car in order to flee from the spot even after knowing that the dog which had been hit was underneath it,'' Chanda told The Times of India.
She also called up the ride-hailing firm to report the matter.
"Some of the representatives of Uber spoke to me on the phone and assured me that they will take action against the accused driver after the FIR is lodged against him. It is rather heartbreaking, because the dog, Buddu, is badly injured with a spinal fracture. The vet who examined him said that there is little chance that he can walk again,'' she added.
Following a complaint by the activist, Dindoshi police on Saturday registered the FIR against the driver for rash driving and injuring an animal.
An official confirmed that IPC sections 279 and 428 have been applied to this case against the accused driver and he will be arrested after taking a statement from Uber company officials.