Bangkok flight suffers tyre burst while landing at Mumbai airport, passengers safe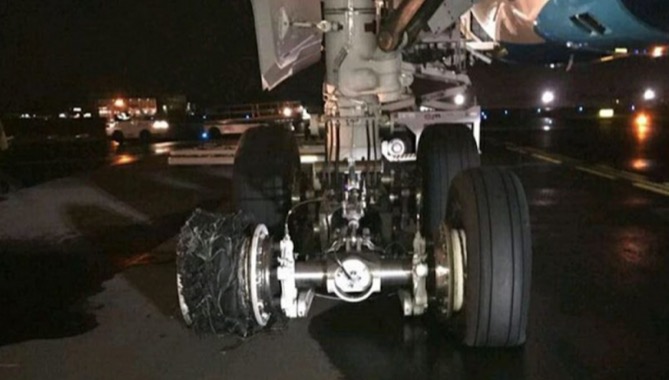 A Thai Airways flight from Bangkok suffered a tyre burst while landing at the Mumbai's Chhatrapati Shivaji Maharaj International airport on Monday night.
The incident took place while the aircraft was landing on the runway around 10:22 pm.
The Boeing 747 aircraft was carrying 292 passengers. However, no casualties or injuries were reported due to the mishap.
"The Bangkok-Mumbai flight (TG 317) suffered a tyre burst while landing. None of the 292 passengers onboard were injured," said an aircraft official.
Some debris was found on the runway following the incident. It was in the process of being removed as of publishing this.
An official statement from the airport authorities and Thai Airways is awaited.
In a similar incident, a Chennai-Delhi SpiceJet flight had suffered a tyre burst last Thursday during take off, forcing the Boeing 737 to return to Chennai minutes later.
Apart from the obvious danger, mishaps like these severely impact operations at Mumbai International airport, which incidentally set a new world record for single-runway airports by handling a staggering 980 flights in a span of 24 hours last month.
The country's busiest airport handled 45.2 million flyers in fiscal 2017.