Video: 5 men barge into Vashi flat under pretext of delivering Diwali gift, escape with Rs 2 crore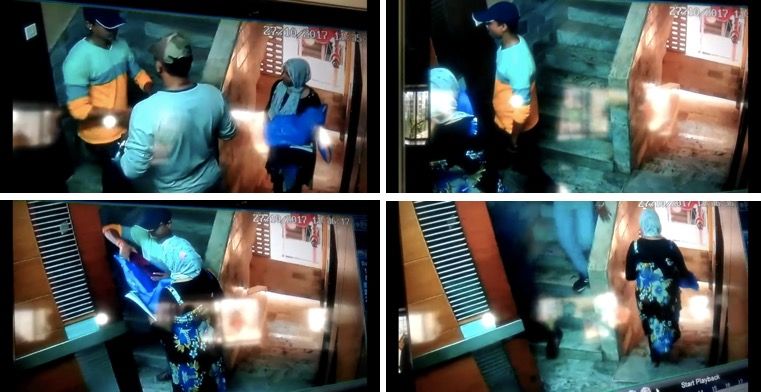 Five men entered a flat in Vashi and robbed the family of cash and jewellery worth around Rs 2 crore under the pretext of delivering a 'Diwali gift' on Friday afternoon. They were accompanied by a female.
The house where the dacoity took place is owned by Arun Menkundale, a trader at the APMC market in Turbhe. The 50-year-old was at work with his son at the time of the incident, leaving his wife and daughter in the house.
Then men used the Diwali gift as bait to get the door open and subsequently barged into the flat, located at Kusum Co-operative Housing Society in Sector 17, Vashi. The incident took place at 11:35 am.
After brandishing their handgun and knives, they tied tied the mother and daughter with ropes and threatened to harm them if they called for help.
The culprits left a house a few minutes later after having reportedly stolen Rs 1.90 crore in cash and 10 tolas of gold from the cupboard. They bolted the door from the outside before making a run in a car parked outside the premises.
After they left, the mother and daughter raised an alarm.
Neighbours came to their rescue and alerted Vashi police, who booked all six under sections 395 (dacoity), 341 (wrongful restraint) and 342 (wrongful confinement) of the Indian Penal Code and relevant sections of the Arms Act.
Since Menkudale often kept cash from his trading and money lending business at home, officials suspect the involvement of a hired help who was in the know. Meanwhile, police have obtained the footage from the CCTV camera installed outside the flat.
In the footage, a copy of which is also available with Local Press Co, two men and their female accomplice can be seen entering the lobby. While one man leaves, the other two ring and bell and pretend to handover the gift.
Once the door is open, the man signals the rest of his accomplices, who all get down from the stairs and enter the flat. They close the door while the female keeps watch.
Video: